This year would mark an explosive splash in the number of independent creators and artists spurring to join the Metaverse, with Israeli serial entrepreneur Ariel Shapira now foreseeing massive growth in the creator economy.
In his exclusive monthly crypto tech column published on May 6, Ariel Shapira, a renowned Israeli serial entrepreneur, expansively discussed emerging technologies within the crypto, decentralized finance (DeFi), and the rapidly evolving blockchain space and their roles in transforming the economy of the 21st century.
Shapira foresees massive growth in the creator economy. However, he advises that independent creators and digital artists should feel empowered to join the Metaverse because of its decentralized nature rather than influenced by "Big Tech" projects.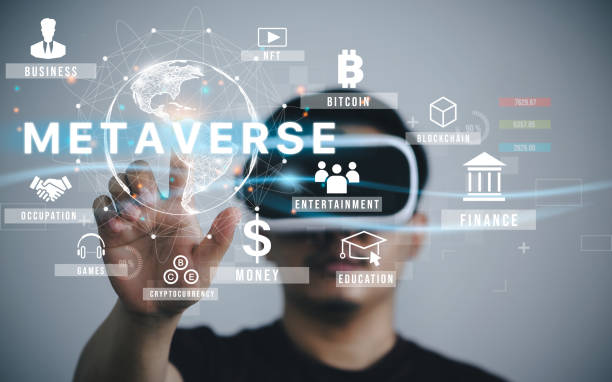 Shapira's anticipation appears a few days after Meta, an American multinational technology conglomerate formerly known as Facebook, Inc, announced setting up its virtual reality space for avatars dubbed "Horizon World." The now so-called "Metaverse" plans to slash nearly 50% of virtual assets sales.
According to Shapira, it will not be surprising to see such abnormal pay cuts turning independent artists and creators away from the Metaverse entirely or its Meta rendition. No matter how the company might remain focused on the creator economy, it is only worthwhile for such pay when such taxes go toward life-changing projects within the community. But notably, Meta is a business, not a charity.
In his article, Shapira noted that high live streaming services fees have made life harder for many musicians, with insurmountable creative fatigue now taking on the variety and quality of creator-driven content across multiple markets. Moreover, these costly services have left many artists chasing ever-changing monetization policies on various platforms. Nowadays, for an artist to land on a lucrative sponsorship, they need to put in a lot of effort.
But interestingly, the advent of the Metaverse has created a new strategy for the creator economy to flourish, especially with recent crypto integration and accelerated efforts from decentralized platforms, establishing alternative ways for creators to earn revenues. Unfortunately, in the real -world, several giant centralized Web2 companies such as 'Meta' that have set up shop within the Metaverse do not seem welcoming for more independent creators.
According to Shapira, the massive adoption in the Metaverse and Web3 space is not a product of anti-corporate hand-wringing. It is the liberties and flexibility existing in the new creator economy. For creators still maintaining creative business in major Web2 platforms, the reputation they are experiencing out there is a wake-up call to join the decentralized Metaverse.
Factors Limiting 'Metaverse' Adoption
Although Meta has repeatedly tried to justify its eye-popping service fees by shifting the blame to the regulatory limitation forwarded by Apple, it is extremely hard to evaluate how that would help creators.
Despite receiving much criticism, non-fungible tokens (NFTs) offer creators an opportunity to better earnings. NFTs have their underlining technical challenges, such as 'bots snatching early sales.' But, there are ways to mitigate them. The NFT technology allows creators to organize early buyers through a decentralized whitelist platform.
SparkWorld is a perfect example of a good whitelist platform, putting traditional whitelisting on an equitable footing and allowing every participant to get an equal and clear target during the gameplay.
But, if the non-fungible token (NFT) industry would feature more platforms and exploited services fees like Meta, many users would miss out on an opportunity to participate in valuable and sensible projects. If creators had to surrender half of their sales to Big Tech, it is unlikely to have seen many successful projects such as BattleFly, which sold its NFTs at affordable prices.
Apart from affordable pricing and high fees, interoperability is yet another major challenge limiting the growth of the Metaverse creator economy. At the moment, major Metaverse studios only enhance interoperability in their marketing.
The actual developer scene is sliced between a few domineering projects hunting to have a Metaverse monopoly, showcasing little interest in working with each other.
Restoring The Metaverse
The centralized Metaverse shows the potential to crash the crypto community' decentralization bingo card. This move will restore the interoperability in Metaverse, among other underlying challenges limiting mainstream adoption.
The initiative seeking accessibility and freedom to independent creators will empower many studios currently crafting Metaverse outside the Big Tech purview. According to Shapira, a studio may employ 100 developers to build the backbone of its Metaverse.
However, these creators might not deliver good content as 1000 independent fans decide to make it from their homes. Although working with few creators might appear worthwhile, the high growing demand for creators and the incompatibility of the leading Metaverse projects allow creators to choose a studio to work with.
A burgeoning fashion designer creating Metaverse "Wearable" is a perfect example. The developer would choose which platform work for between Decentraland, The Sandbox, or Horizon World.
These three Metaverse platforms run different engines and have their software development kits and framework to navigate. Nonetheless, it is unlikely that a software developer may decide to create content for all three platforms.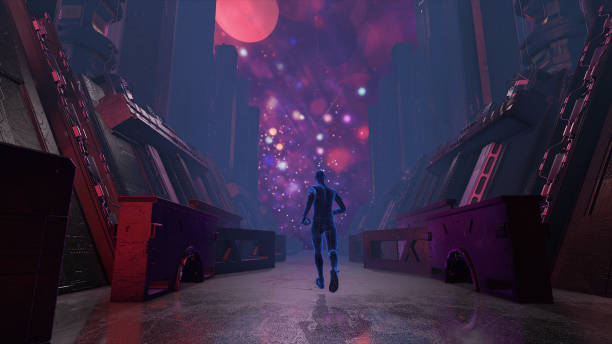 Blockchain-based Metaverse platforms may lack a "Meta-level" brand feature, but they can strive hard to provide a welcoming and accessible environment for both independent creators and artists.
Big Tech platforms might create a bridge between Metaverse worlds and even become slow at responding to user feedback. The liveliness in many decentralized projects will push these big techs out of their centralized model.
Nevertheless, centralized platforms that use the Metaverse as another corporate arm might not realize the importance of interoperability. Apple's affinity for the vendor is a perfect example. Big Tech like Meta needs interoperability.
It shows some sense to add value to a product someone else makes the same way you would in your case. After all, the Metaverse now seems monetizable, allowing users to create desired products or platforms.
Buy Bitcoin Now
Interoperability Is Important
Interoperability spread beyond development and programming, featuring other key factors, including community guidelines and monetization. Major Big Tech platforms such as Meta and Google are inconsistent with changing limitations of acceptable and monetizable content.
It seems like what they are now trying to do is the same as asking about any YouTuber difficulties experienced before starting to make revenues from an ad on their content. Today, the big question surrounds why they are changing the rulebook in the Metaverse.
In his article, the Israeli serial entrepreneur highlighted excessive fees, platform incompatibility, and community guidelines compounding as the key factor that will drive out content creators and artists from centralized Metaverse platforms and enjoy their liberation.
Shapira expects that once creators will start removing their support from centralized Metaverse, the Big Tech might form a megacorporate that lacks any enticing variety or culture to attract users.
According to him, if the Metaverse projects can operate as decentralized autonomous organizations (DAOs), they would be completely transparent, feature monetization guidelines, and allow token holders to vote on how creators should monetize their digital artwork.
Furthermore, if service fees like gas costs may decrease and a more efficient blockchain joins the space, a developer could create cheaper products and packages to attract more users. The two events could create an inclusive environment for independent creators.
Before summarizing, Shapira described Metaverse as an en-grossing project that brings forth a new era of imagination and interaction to the internet and a protocol that changes how users approach the creative industries.
Shapira strongly believes that the Metaverse will have a flourishing creator economy. But, he warned that if new developments continue experiencing the highlighted barriers, the creator economy will not materialize. In the meantime, independent creators and artists should feel empowered by the possibilities that the Metaverse is expected to bring.