Based on a recent report by Bloomberg, officials from the International Monetary Fund (IMF) are worried about the move by the Central African Republic to legalize cryptos and adopt Bitcoin as legal tender.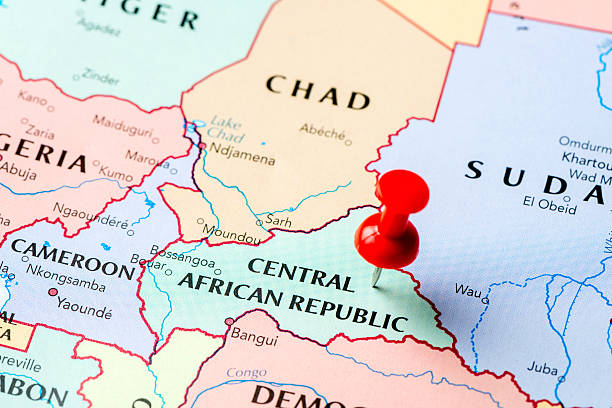 The Central African Republic decided to adopt Bitcoin and other cryptos to try and salvage its failing economy. According to the IMF, the integration of blockchain-powered digital assets on this massive national scale might prove detrimental to the nation's financial system.
Furthermore, the cross-border watchdog also said that adopting bitcoin as a payment method in the Central African Republic may result in several considerable challenges. Cryptos are also said to have the potential to pose major risks to the economic integrity of the region.
JUST IN: The IMF says the adoption of #Bitcoin in the Central African Republic raises major legal, transparency, and economic policy challenges.

— Watcher.Guru (@WatcherGuru) May 5, 2022
Bitcoin adoption as a legal tender in the Central African Republic raises transparency, legal, and economic policy challenges. IMF staff are helping the regional and Central African Republic's authorities to address the issues posed by this new law.
Central African Republic Legislators Believe Bitcoin Can Stabilize Economy
The African nation has been tagged among the poorest locations in the entire world, according to data acquired from a recent survey report. Moreover, the region's economy has had little chance to develop as a result of many years of civil unrest.
To cushion the effects of several decades of war and combats years of financial instability, two CAR legislators allegedly developed the bill that is geared toward the legalization of Bitcoin and other forms of crypto.
The Minister for Finance Calixte Nganongo together with Digital Economy and Telecommunication Minister Gourna Zacko allegedly pushed the policy in the nation's National Assembly. On April 24, 2022, that bill was approved as confirmed by Binance CEO Changpeng Zhao.
The Central African Republic adopts #bitcoin.

— CZ 🔶 Binance (@cz_binance) April 24, 2022
Buy Bitcoin Now
IMF Issued Similar Warnings To El Salvador
Similar rhetoric from the IMF came up after El Salvador adopted Bitcoin as legal tender. After the announcement, the Central African Republic became the first nation in Africa and second in the entire world to approve the leading crypto as legal tender.
El Salvador was the first country that made Bitcoin a national payment method and currency in September 2021. Moments after Nayib Bukele's pivotal policy, the International Monetary Fund advised the nation to retract its decision.
At that time, the international agency also cited worries about economic integrity and financial instability. For now, the Central African Republic legislators insist that the move is necessary for their country.