The international monetary fund (IMF) has urged the El Salvador government to repeal Bitcoin as legal tender, citing that the flagship crypto poses "large risks" related to financial stability, financial integrity, and consumer protection.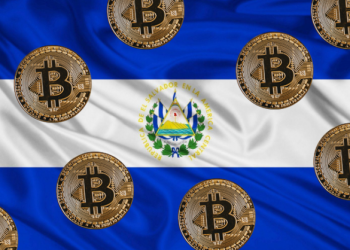 This official recommendation appears a few days after the successful IMF Article IV consultation mission in El Salvador for 2021.
Referencing some of the assessments during the mission, the IMF executive board has advised the El Salvadoran government to withdraw Bitcoin (BTC) as legal tender. The monetary organization argues that though digital payments pose the potential to increase financial inclusion in El Salvador; Bitcoin poses large risks associated with financial stability, financial integrity, and consumer protection.
In that context, the IMF has now urged the El Salvadoran government to narrow the scope of Bitcoin and repeal its legal tender status. Moreover, the monetary organization also warned about the potential risks of issuing Bitcoin-backed bonds.
According to IMF, a team of economists usually visits a country during the Article IV consultation mission to check economic and financial developments. The team also holds special financial discussions with government officials and the monetary authority on financial policies.
IMF Opposed El Salvador From The On Set
Notably, In September 2021, the IMF issued a similar warning to El Salvador about adopting Bitcoin as legal tender. At the time, IMF argued that Bitcoin would attract the risks of having domestic prices becoming highly unstable; and assets being used contrary to Anti-Money Laundering and Combating the Financing of Terrorism measures. The IMF similarly cautioned developing economies over adopting crypto; claiming that the move would raise the risk to macroeconomic, financial stability, and financial integrity.
Buy Bitcoin Now
According to a January 14 Moody's report, Bitcoin as a legal currency might impact the sovereign credit outlook of any country. In this case, Jaime Reusche, a renowned analyst featured in the report, said:
"Bitcoin certainly adds to the risk portfolio of a country that has struggled with liquidity issues."
It is worth noting that Bitcoin became El Salvadoran legal tender on September 7, 2021. Since then, Nayib Bukele, a great Bitcoin proponent and El Salvadoran head of state, has utilized his Twitter handle to announce several BTC acquisitions amounting to 1,801BTC. El Salvador's recent purchase of 410BTC appears the same week Bitcoin traded below 37,000 for the first time since July last year.
According to CoinGecko, Bitcoin is oscillating around $36,550 at the time of writing, down 12% in the last seven days. Moreover, Bitcoin price slightly plunged to $33,000 levels on January 24 before retesting $36,000 levels in the rebound.