El Salvador is continuously innovating in the crypto and blockchain world. The nation has confirmed that it is building a wave park that will be baptized with bitcoin. For the people that are not familiar with the Bitcoin Beach movement, it is important to note that this was the exact birthplace of the adoption of Bitcoin in El Salvador.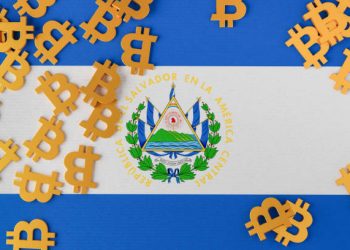 The population in El Zonte started accepting Bitcoin as payment independently of any government participation. That remote community first made BTC their legal tender, whether it is transactions at beach huts or paying expenses for local services.
After all that, the Bitcoin movement became known in El Salvador and the government adopted it through the leadership of President Nayib Bukele. The president capitalized on his nation's adoption of the biggest crypto and decided to make BTC legal tender acceptable in the country.
Wave Park is known as 'Bitcoin Beach' and it will be the first such facility in Central America. Despite being a small nation, El Salvador is known to all surfing enthusiasts globally for its beautiful beaches. Surfing is quite popular and it was even included in the last Olympics games hosted in Tokyo. The ideal conditions are a major cause for surfers' attraction in El Salvador.
Buy Bitcoin Now
El Salvador Focused On Developing Bitcoin Beach
The small nation will soon witness the construction of a wave park for professional and amateur surfers. This park will enable all surfers to catch waves and even train their skills within the park.
The first wave park in Central America should of course be called #Bitcoin Beach and be located in the up-and-coming powerhouse of the region #ElSalvador– Stay Tuned. No need for wetsuits just #BTC pic.twitter.com/A8BG40lL1w

— Bitcoin Beach (@Bitcoinbeach) January 15, 2022
What has increased the attention towards the wave park is its name 'Bitcoin Beach.' The name is a clear tribute to the people who started to accept crypto as payment, long before the local government invested in the sector.
Reports indicate that all the payments made on Bitcoin beach will be based on Bitcoin. Hence, all surfers and tourists will have to pay in Bitcoin to enjoy the luxury of the upcoming new surfing park. Moreover, the Bitcoin adoption and acceptance movement in El Salvador said that the project would make this nation a tourism hub for surfing, which is already massive with the Surf City movement.
Surfers from around the world have already started observing Bitcoin as a perfect method of payment, including the legendary Kelly Slater, who is an American surfer majorly regarded as the biggest professional surfer of all time. He said that he is highly interested in cryptocurrency and Bitcoin.
Eventually, with the opening of the wave pool in El Salvador, it is notable that bitcoin surfers will have a destination that will sweeten and increase the excitement of their surfing talent and grow their payments skills with a modern and independent currency of the future.