The El Salvador government led by pro-crypto president Nayib Bukele has successfully drafted 20 bills designed to provide a legal framework for Bitcoin bonds. The move appears a few months after the government proposed a $1 billion Bitcoin bond dubbed "Volcano bonds."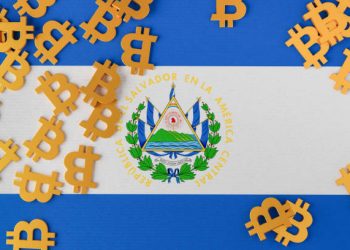 On January 4, Alejandra Zelaya, the El Salvadoran Head of Treasury, confirmed that the government has already prepared 20 draft bills covering regulations about issuing securities as cryptocurrency to ensure the viability of Bitcoin bonds.
The treasury boss spoke in a short interview with a local media platform El Mundo. He said:
"[This is] to provide a legal structure and legal certainty to everyone who buys the Bitcoin bond."
However, Zelaya did not issue a particular timeframe for submission of these legislations to lawmakers for consideration.
Interestingly, these crypto proposals appear a few days after the El Salvador head of state shared a set of his expectations for the year 2022 that included Bitcoin reaching $100K and the start of Bitcoin city, which he previously promised to provide.
The government intends to use the $1 billion bond issue to fund the construction of a mega Bitcoin city that will feature a technological education center, a geothermal energy plant, and sustainable public transport.
Another major feature of Bitcoin City is the Bitcoin mining plant that harnesses geothermal power from volcanoes to operate mining rigs. Remarkably, the mining operation successfully mined its first 0.00599179 Bitcoin on October 1, 2021.
More funds from the bonds issue will go down to pay an $800 million Eurobond issue, already expected to mature in January 2023.
Buy Bitcoin Now
El Salvador Needs More Financiers
During the interview with El Mundo, Zelaya also maintained that the country would desperately require alternative financiers to pay off the Eurobonds, which can be from investors or traditional banks rather than applying another Eurobond issue:
"We can simply make payments without creating another Eurobond in the traditional market, and we can find a bond that is denominated in dollars and receives payment in Bitcoin."
A Eurobond is a debt tool for a country to secure funds in various values other than their legal currency only.
Before summarizing, the treasury boss asserted that Bitcoin bonds from institutional investors possess a greater advantage since they will offer exposure to Bitcoin and a 10-year maturity of 6.5% interest.
Nonetheless, according to Zelaya, the issuance of the Bitcoin bond will not deter El Salvador from participating in other traditional finance:
"We are not going to abandon the traditional market."
Major partners of El Salvador in establishing Volcano Bonds include Blockstream, a blockchain developer, and iFinex, a close associate of stablecoin Tether (USDT). These highly anticipated bonds will be issued on Blockstream's Liquid Network and processed by iFinex.