Despite the increasing interest rate outlook, gold exchange-traded funds (gold ETFs) remain a popular option to resolve and shield investors against high inflation levels.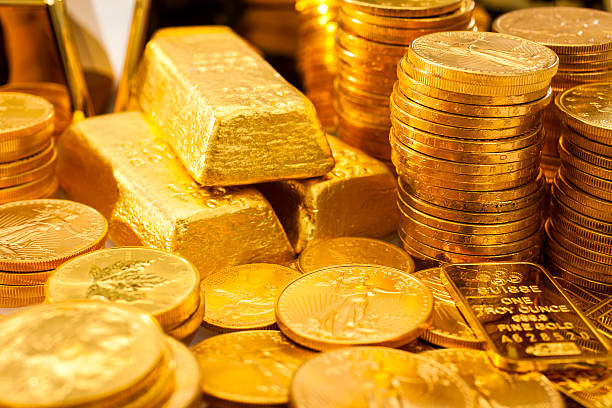 For instance, the SPDR Gold Shares (NYSEArca: GLD), which is among the biggest gold ETFs by assets, brought in more than $7.3 billion in net inflows in the first four months of 2022, based on data acquired from ETFdb.
Based on CFRA data, gold ETFs and other precious metal ETFs attracted around 57.5% of the $21.4 billion recorded in positive inflows into the commodities sector in the first four months of this year as reported by the Wall Street Journal.
During its first quarter, Gold Demand Trends publication, the group said that global investment demand, including physical gold bars, coins, and gold ETFs, rose 203% over the quarter to reach 551 metric tons, up from 182 metric tons for the same period last year, according to Barron's reports.
Gold ETFs Still In Demand
The surge in gold bullion was led by ETF demand that contributed to 269 metric tons when compared with outflows in last year's first quarter. That also marked the highest level of quarterly flows since 2020's third quarter.
An associate director of commodities and real assets at S&P Dow Jones Indices, Jim Wiederhold, told the Wall Street Journal:
"Historically, commodities offer the best protection against rising inflation compared to equities and other asset classes. And they tend to rise during times of geopolitical risk. We see this happening in real time as the Ukraine-Russia War rages on."
Buy Bitcoin Now
This strong demand for gold comes at a time when the Federal Reserve starts its interest rate hike cycle, with a 50 basis point hike on Wednesday. The chief executive of GraniteShares, which is the issuer of GraniteShares Gold Trust (BAR), Will Rhind, insisted that gold holds an advantage over cash and bonds in case nominal rates are positive. But, real estate is still negative which means that gold is not losing value.
The gold market was already priced in a 50 basis point increase, which might be a contributing factor to why the prices of gold dropped slightly and later rebounded, according to Rhind.