Ethereum faces massive competition from several upcoming blockchains. Which among them can vie for the top spot?
Ethereum is a decentralized finance behemoth that has seen considerable growth over the last several years, spurred on by events like "DeFi Summer" and the rise of nonfungible tokens (NFTs). The popularity of Ethereum, nonetheless, might be causing its downfall, as other protocols look ready to eat away at or fully consume its market position.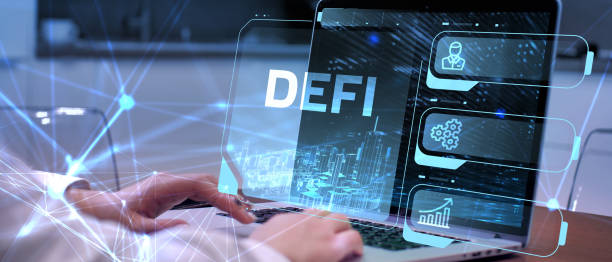 Bitcoin and The Inception Of Ethereum
Bitcoin (BTC) is said to be the mother of all blockchains and was the first modern iteration of what is majorly known today as cryptocurrency. Since then, there have been many attempts to offer users greater functionality. However, most of them have not had any staying power. One that has proven to rise to the challenge is Ethereum, with its native Ether (ETH) coin now the second-biggest crypto by market capitalization.
Various reports have been published that do deep dives into Ethereum's rise to its current position. Bitcoin's and Ethereum's histories have been examined repeatedly. Notably, Ethereum offers users a way to create smart contracts in a way that Bitcoin could not, and that enabled Ethereum to surge to its current position as the leading blockchain solution for decentralized finance (DeFi).
It is now clear that Bitcoin is here to stay, and there have been many advancements in its DeFi capabilities – mainly using layer-2 solutions to help scalability, such as Portal, Lightning Network, and DeFiChain. Nonetheless, Ethereum is still out in front of BTC in the DeFi industry, but will it remain there in the long term?
Strengths And Weaknesses Of Ethereum Blockchain

Ethereum saw unexpected adoption in 2021, peaking at 800,000 daily active users in November. It has real-life adoption use cases, with a total value locked of more than $100 billion across DeFi applications running on the blockchain in 2022.
Some of the services that are offered by decentralized applications on Ethereum include derivatives, lending, stablecoins, insurance, asset management, and trading. Nonetheless, due to the growing adoption of the blockchain over the last several years, its popularity is also a curse.
The more this network is used, the more congested it gets and the higher the costs of transactions (gas fees). These fees are there to help in incentivizing the network's miners to engage with the proof-of-work consensus mechanism it uses.
There is an answer to the scaling and congestion problem, and that is Ethereum's switch to proof-of-stake and other notable upgrades in its full transition to what is known as Ethereum 2.0. Nevertheless, delays in going live with the different stages of Eth2's full rollout, integrated with the growing popularity of other smart contract blockchains, could knock the crown off of the head of Ethereum.
New Blockchains Coming Up
There are many blockchain protocols in the market trying to surge to the top of the crypto charts. In recent years, just a few of these blockchains have shown strong adoption, popularity, and real-world use cases, and they are beginning to gain attention from some users and investors in the blockchain world who would normally turn to Ethereum blockchain.
Some of the common upcoming blockchains include Polkadot, Solana, and Algorand. Each of these protocol's unique characteristics, history, ecosystem, and potential to scale are highlighted to determine whether any of them have what it takes to become the ultimate 'Ethereum Killer'.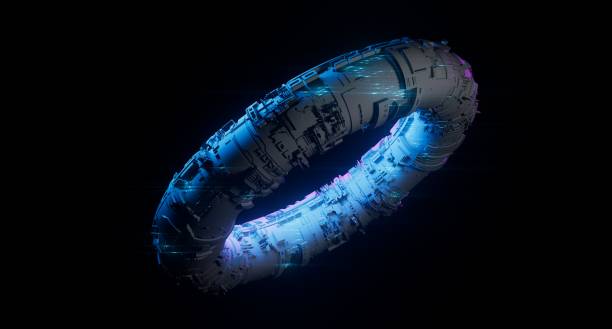 Solana reported that it can process at least 50,000 transactions per second (TPS), but the network is yet to reach these levels, although it still offers quick transaction speeds compared to Ethereum at a small fraction of the cost per transaction.
Polkadot introduces interoperability enabling different chains to work smoothly together. But, this is yet to be fully launched, and it is still not yet clear how Polkadot will work when it will count in the physical world.
Buy Bitcoin Now
Algorand is a blockchain developed by some of the best minds in cryptography, with high TPS, low network fees, and there is no downtime history. Its adoption metrics show a slow but constant pace. Will this strategy be a winning one eventually?
Polkadot, Solana, and Algorand work quite differently from each other, and each of them comes with benefits over Ethereum in its current form. While it might be true that the future is multichain and complete with paths heading toward interoperability, only the best will dominate in the decentralized finance space – which of these blockchains will it be?
Can Ethereum Hold Its Position In 2023 And Beyond?
Ethereum has come against some huge competition in the likes of Algorand, Polkadot, and Solana. Each of these platforms offers solutions to Ethereum's current issues. But with the rollout of Eth2, it seems like Ethereum is not ready to relinquish its position as King of DeFi.