Ethereum (ETH), the second-largest digital asset protocol, is now set to move from its current consensus mechanism "Proof of Work (PoW)" to a Proof of Stake (PoS), following successful final testing of its highly anticipated upgrade Merge.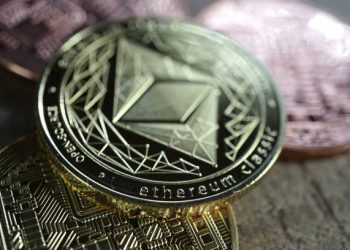 Ethereum now poses a market threat to rival protocols such as Solana since it expects to reduce transactions gas fees by 98.9 %.
ETH Upgrade Merge Explained
Ethereum has just completed the final testing of its highly anticipated upgrade Merge "Kiln." According to Ethereum Foundation, the scheduled upgrade Merge, also known as Eth 2.0, has been under development for more than six years, passing through different stages.
Ethereum upgrade "Merge" now aims to bring together existing consensus mechanism Proof-of-Work and Consensus Layer on beacon chains, turning it into a  Proof-of-Stake model that will significantly reduce transaction gas fees by nearly 98.9 %.
Notably, the existing proof-of-work has repeatedly attracted heated discussion within the crypto community over its energy consumption. In that context, ETH has been facing more criticisms on its NFTs market, with a lot of people comparing it with Solana, which utilizes Proof-of-Stake. PoS is renowned for its much more energy efficiency, transaction speed, and scalability.
With Ethereum Foundation now expected to launch the highly-anticipated Merge protocol, the upgrade attracts many people. This move will now create massive market competition in the NFTs sector between ETH and Solana.
Buy Bitcoin Now
Ethereum Vs Solana In The NFT Space
Ethereum's energy-intensive consumption rate and high transaction fees have attracted many NFTs holders to look for alternative chains which utilize proof of stake consensus mechanisms like Solana, Tezos, and Cordano. This scenario has made Solana the main alternative to Ethereum NFT.
It is now uncertain whether the Solana NFT ecosystem will maintain the NFT dominance it had enjoyed for the past few months, with ETH now getting closer to its proof-of-stake switch. According to DappRadar, Ethereum hosts four out of the top ten NFT marketplaces (OpenSea, LooksRare, Axie Infinity, and CryptoPunks) compared to just two (Magic Eden and Solanart) on Solana.
Moreover, Ethereum is already far ahead by trade volume, despite its current issues. Once ETH starts using proof-of-stake, there will be nearly no reason to use Solana over Ethereum. Regardless, Solana NFTs will likely continue to occupy some space in the NFT landscape.