The first two waves of the XRPL grant have provided $6 million in funding to 50 open-source projects powered by the XRP ledger. The enterprise payment technology firm, Ripple, aims to offer a billion XRP in grants for the developers. This newly announced grant is an extension of the firm's XRPL Grants program launched in 2021.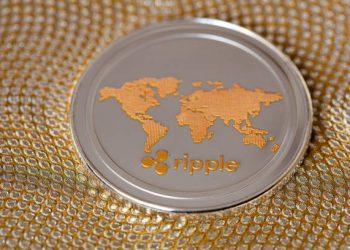 Notably, the developer grant would be mainly focused on encouraging open-source projects on the XRP ledger, developed for enterprise remittance assistance. Ripple has now developed a major foothold in the Asia Pacific region via its XRPL based remittance technology known as RippleNet.
RippleNet provides a real-time gross settlement network, remittance network, and currency exchange with the assistance of the XRP ledger. The remittance network has now partnered with hundreds of banks to create a payment network of its own.
The cumulative value of the grant is nearly $794 million based on the current XRP price, out of which the company has awarded up to $6 million in funding to more than 50 projects to date. The company would offer technical, financial, and business assistance to developers seeking to develop on XRPL.
Buy Crypto Now
Ripple Grant Scheduled In The Coming Decade
Ripple's new developer grant would be released in the coming decade. The company would do several boot camps to encourage and attract developers. The first two waves of the XRPL grant were focused on the nonfungible token (NFT) and federated sidechains, while the third-wave strives to onboard open source projects on its ledger.
Despite its continuing security lawsuit in the United States, Ripple has now managed to expand on its cross-border payment technology away from the United States. Interestingly, Ripple's remittance technology has now become significantly popular in recent years, due to its benefits in terms of low cost and instant transactions, over the traditional payment gateways.
https://twitter.com/Naturalmed777/status/1503557028949770242
Based on a recent report, Ripple partner The Clearing House is in talks with Wells Fargo to develop a SWIFT alternative.