Ripple, a blockchain-based digital payment company, has successfully unleashed its highly anticipated $250 million Creator Fund that will now bring together integrate more than 4,000 creators from different non-fungible tokens projects.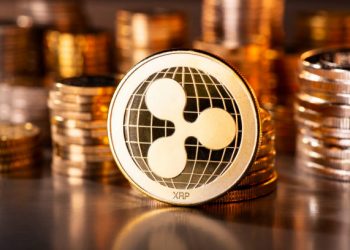 In a March 14 press release, the digital payment firm confirmed a successful launch of its Creator Fund worth $250 million. The new fund will feature over 4,000 beneficiaries, including notable independent creators like artists, musicians, game designers, and builders, among others.
Launched in September 2021, Ripple Creator Fund is a $250 million commitment fund to help creators from different non-fungible token projects start their state-of-art NFTs. Ripple's Creator Fund will also help renowned creators, including entrepreneur Justin Bua, filmmaker Steven Sebring, and xPunks.
The company allocated the Creator Fund to link different artists with marketplaces and creative agencies. At the time, the Ripple Creator fund saw the participation of notable partners, including Mintable, MintNFT, and VSA Partners.
While commenting about the successful launch of Creator Fund, Monica Long, General Manager of RippleX, acknowledged the growing role of non-fungible tokens in crypto space, adding:
 "NFTs have very quickly proven to have real utility within crypto—from digital experiences and rewards to artist royalties, co-ownership of real-world assets and more."
According to Ripple, the allocated fund will endorse creators on a rolling basis accompanied by different themes per application wave. In this case, creators currently working under the metaverse, gaming art, and collectible will be the first beneficiaries. The theme will be aligned based on existing and emerging NFT use cases on the XRP Ledger.
Buy Crypto Now
Ripple Accelerates NFT Exposure
Ripple has accelerated its presence in the NFT space through different projects and strategic partnerships in recent weeks. Recently, Ripple's Ledger partnered with NFT Pro, Ethernal Labs, and OnXRP marketplaces to enable faster transactions.
Moreover, the company recently awarded Feature, an entertainment and music marketplace platform, a $100,000 development support grant. The award was part of RippleX's XRPL Grant to accelerate different projects in crypto, including payments, smart contracts, and NFTs. Ripple sees this year as a massive opportunity for cryptocurrencies, identifying digital assets as the new order for finance.
In the meantime, Ripple continues venturing into emerging crypto projects despite its ongoing case with the United States Securities Exchange Commission (SEC). Interestingly, the company expects to end its lawsuit with SEC in November this year.
Ripple has found itself in the center of ongoing heated sanctions debate between Russia and the Western European countries over its latest move to remove Russia from SWIFT. While commenting about the ongoing Russian sanctions debate, Brad Garlinghouse acknowledged that they would abide by international law and sanctions.