Mykhailo Federov, the vice Prime Minister of Ukraine, has immediately canceled the previously scheduled token airdrop following the creation of more than 7 billion fake tokens, "Peace World Tokens," just a few hours before the official launch. Instead, his country has adopted non-fungible tokens to amass crypto donations amid the ongoing Russian invasion.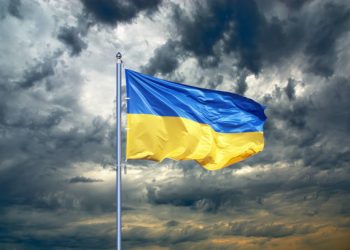 In a March 3 announcement, Fedorov informed the public standing in solidarity with Ukrainian citizens that his country has decided to cancel an airdrop program that it had previously announced on March 2. Fedorov said Ukraine will now raise more crypto donations via non-fungible tokens (NFTs).
The Ukrainian government scheduled to airdrop its token on March 3. Unfortunately, the program was rudely interrupted after a fake account created 7 billion "Peace World Tokens," making it seem like the official airdrop for crypto donors.
The fake airdrop started almost an hour before the official scheduled time for Ukraine's airdrop. But fortunately, data aggregator platform Etherscan successfully flagged the awful scam soon after, with Fedorov announcing use cases of non-fungible tokens (NFT) for crypto donations.
The official Ukrainian crypto wallet for donations had received more than $7 million a few hours after the airdrop announcement, which became a trending topic on various social media platforms. However, its airdrop cancellation has also attracted mixed reactions within the crypto community, with some users unhappy about the U-turn. Other users like Cobie, a Twitter influencer, found some humor in the situation.
Buy Crypto Now
Ukraine Cancels Airdrop Plans
Ukraine announced the airdrop on March 3 following robust support from the crypto community with millions of donations in digital assets. Last Saturday, the official Twitter of Ukraine shared Bitcoin (BTC) and Ethereum (ETH) wallets addresses along with a call for help from the crypto community and the rest of the world amid the current Russian invasion.
Upon the crypto community's request to increase more crypto support, the Ukrainian government shared official donation wallets for Polkadot (DOT) and Dogecoin (DOGE). The Ukrainian government has already received more than a $37 million crypto donation.