Binance has now forged an array of new partnerships with regulated companies, mostly in nations where it has encountered challenges while seeking regulatory approval.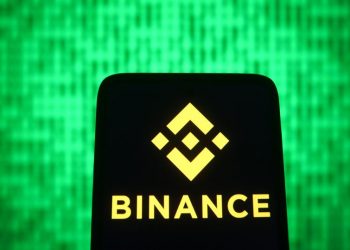 The world's leading cryptocurrency exchange by trading volume has confirmed that it is returning to the Malaysian markets. It returns through a strategic stake in the nation's regulated digital asset trading platform MX Global.
https://twitter.com/cz_binance/status/1498725723590299652
Cuscapi Berhad and Binance acquired a significant stake in MX Global, one of the four Recognized Market Operators – Digital Asset Exchange that is licensed by the Securities Commission (SC) in Malaysia. Binance has a considerable presence in the Asian region and with its new partnership in Malaysia, the exchange strives to increase the sustainable growth of the cryptocurrency market in Southeast Asia.
On the flip side, MX Global strives to bank on the recent partnership and new flow of capital to grow its market and become one of the leading liquidity hubs in the region. Binance's recent multiple partnerships also show a pattern of some sort, mostly in the regions where the exchange has found it challenging to mitigate regulatory compliance needs independently.
Binance Has A Strategy To Survive Regulatory Challenges
In that context, Binance had regulated its services in Malaysia in July 2021 after an order from the SC over non-compliance with the regulatory laws. A spokesperson from the exchange said that the recent partnership would enable the crypto exchange to understand the local regulatory strategy and explained:
"This is part of Binance's initiatives to cooperate with regulators. By working with regulated platforms, we are supporting local representatives to further expand their businesses while they stay compliant."
Buy Crypto Now
In Singapore, Binance withdrew its cryptocurrency license application barely a week after announcing an 18% stake in the private stock exchange. This crypto exchange also managed to access the UK's sterling payment network via its partnership with PaySafe after it got barred by the nation's regulator in 2021.
Notably, the cryptocurrency exchange undertook a similar strategy in Thailand as well. It had to shut all its operations in July 2021, but then made a re-entry in the Thai market via its partnership with the nation's Gulf Energy Development PCL in January 2022.
Last year, Binance encountered regulatory warnings and service restrictions from more than 12 countries. Nonetheless, the crypto exchange managed to mend its regulatory relationship in many of these countries via third-party partnerships.