Pro crypto legislators appear relentless at pushing for amendments in the controversial infrastructure law. This time around, a bipartisan group from the U.S House of Representatives has called on Treasury Secretary Janet Yellen to clarify the definition of the term "Broker" in the infrastructure bill that passed into law in November 2021.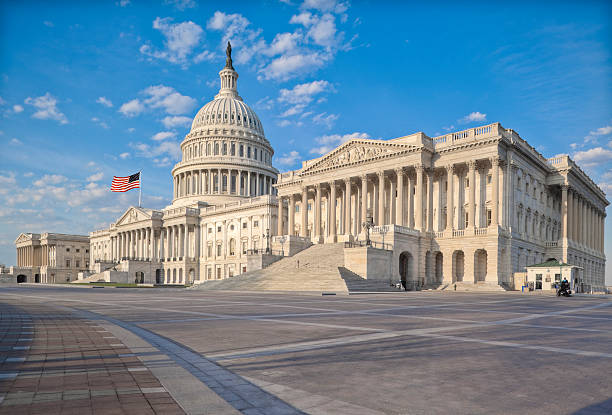 In a January 28 letter addressed to Janet Yellen, the United States Treasury Secretary, House Financial Services Committee members led by Patrick McHenry and ten other representatives urged the Treasury Secretary to clarify the crypto term "broker" in the November infrastructure bill.
The legislative group also pleaded with the Treasury office to reference the Keep Innovation in America Act to ensure that any future guidance would provide the necessary clarity to the crypto ecosystem, adding:
"The Treasury Department should narrow the scope of the information a broker can capture, as it would risk the creation of an unlevel playing field for transactions in digital assets and those required to provide them."
According to the House members, the November infrastructure bill currently gives the Treasury Secretary privileges to vet companies and individuals that qualify as "Brokers". That scenario creates a huge burden of providing information that they may not necessarily have. The infrastructure bill requires miners, software developers, transaction validators, and node operators to report every transaction of more than $10,000 to the Internal Revenue Service (IRS):
 "As nascent financial technologies develop, we must ensure requirements imposed on the digital asset ecosystem are both crafted and implemented in such a way to ensure the United States remains at the forefront of financial innovation."

"We believe consistent information reporting on digital asset transactions is necessary. However, it should not prevent these technologies and the ecosystem from continuing to flourish due to unclear regulations that only create uncertainty."
Buy Crypto Now
Crypto Proponents Want Clarification
The recent appeal reiterates a similar letter written by senators Rob Portman, Cynthia Lummis, Mike Crapo, Pat Toomey, Mark Warner, and Kyrsten Sinema, requesting the Treasury Secretary to provide a set of rules clarifying the term "broker" expeditiously in December 2021.
Moreover, Sen. Lummis and Sen. Ron Wyden tabled a bill proposing to change the tax reporting requirements on November 15.
Unfortunately, none of the proposed bills to correct the perceived wording error have garnered enough support to enact change, with many legislators and crypto advocacy groups continuing to express concerns over the Infrastructure law.
According to Patrick McHenry, the new law in its current state threatens the United States' position as a country encouraging the development of innovative technology, adding:
"Our innovators and entrepreneurs can't wait; Secretary Yellen must provide much-needed clarity so that this nascent industry can flourish here in the U.S."