Michael Saylor, MicroStrategy CEO, does not intend to seek from his company's $5-billion Bitcoin (BTC) chest despite a 40% plunge in the value. Even if the flagship crypto suffers a long bear market, Saylor told Bloomberg that he is a "Bitcoin bull" and will not change MicroStrategy's multi-billion-dollar Bitcoin acquisition plan.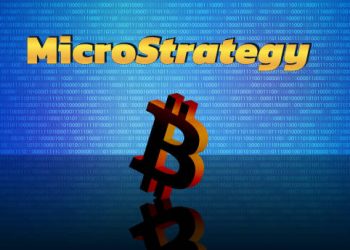 He took a firm stand against cashing out Bitcoin:
"Never. No. We're not sellers. We're only acquiring and holding Bitcoin, right? That's our strategy."
This current crypto winter doesn't have Michael Saylor feeling all that cold. He tells @emilychangtv why in Studio 1.0 https://t.co/EsUlY5sscN pic.twitter.com/zWStdl5qsF

— Bloomberg TV (@BloombergTV) January 20, 2022
MicroStrategy became the first publicly listed firm in the US to buy and hold Bitcoin as part of its balance sheet in August 2020. Since that time, the business software maker has purchased nearly 124,391 BTC worth nearly $5.2 billion at the current market prices.
As a result of a massive segment of its balance sheet is taken by crypto, the firm's shares have become a means of gaining some exposure to the 'digital gold.' After publicly confirming its venture into bitcoin, the MicroStrategy stock exploded by 900% at some point. But recently, its collateral has already gone into a major tailspin after it was exposed to excess buying events that were financed partially using borrowed money.
Buy Bitcoin Now
Microstrategy Buying BTC Despite Crypto Winter Threats
Since August 2020, MicroStrategy has continually enhanced its Bitcoin position and kept its promise to buy even more of the biggest digital currency. Late in 2021, MicroStrategy acquired 1,914 bitcoins between December 9 and December 29 for $94.2 million, bringing its total to 124,391 BTC.
Despite the recent sell-off witnessed in the market, Saylor is still convinced that BTC is one of the best inflation hedges and alternatives for various stock buyback events. He played down any worries about the crypto's drop from its all-time high of $69,000 in November to below $40,000 this month, saying that since inflation is quite high, the firm's assets are a source of 'great comfort.'
Michael Saylor, who in the past branded cash as a 'melting ice cube,' expects more Wall Street names will purchase Bitcoin at current prices, saying that it is "a great entry point for institutional investors."