SpaceX intends to organize a secondary sale to existing shareholders and company insiders for $750 million.
Space Exploration Technologies Corp (SpaceX), a provider of space transportation services, an American spaceship manufacturer, and a communications corporation is set to secure a huge sum of $1.7 billion. Experts say that this funding round could drive its valuation north of $127 billion.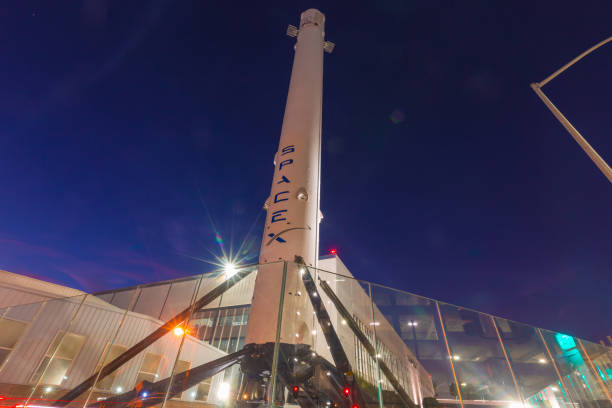 The funding round, which was first reported by the New York Post citing anonymous sources, will see the shares of SpaceX sell at $70, a 25% lift from the $56 it was priced at when it organized a 10-for-1 stock split back in February.
As a private company, SpaceX is used to raising funds especially when it intends to carry out a megaproject. Previously, the company raised funds for its data network offshoot, Starlink, as well as its next-generation Starship rocket.
While SpaceX is making quite a lot of progress with its push to dominate the space industry, the most recent funding round has not met as much enthusiasm as expected from potential investors.
According to the reports, SpaceX plans to also organize a secondary sale to existing shareholders and company insiders for $750 million. Since the funding schemes will allow investors to liquidate some of their holdings in the event there is a need for funds from them, SpaceX will also be ready to give some form of equity to company loyalists.
Many see SpaceX as one of the major companies that will change history by taking humans to the far ends of space beyond the moon. With Elon Musk known as an advocate of rebuilding a new human colony on Mars, most of the company's research has been focused on reaching this unique milestone.
While the New York Post acknowledged the low demand in the funding round, it may be associated with the sexual harassment accusations made against CEO, Elon Musk by an ex-SpaceX flight attendant. Although the vocal billionaire has called the claims "wild allegations," such news can have a great impact on the optics of a firm, although it is temporary.
Buy Crypto Now
Will New Funding Give SpaceX an Advantage Against Competitors?
Other than SpaceX, the race to be in charge of space travel is currently being advocated by Sir Richard Branson's Virgin Galactic Holdings Inc (NYSE: SPCE) and Jeff Bezos' Blue Origins. The duo are also properly funded and have several milestones to check the box for proceeding in their push toward their ultimate space travel goals.
While Blue Origin founder, Jeff Bezos has in fact been in a test flight where he and a few others flew to the edge of space via one of the company's spaceships, according to a previous report. On the other hand, Virgin Galactic has been selling reserved tickets to the public as one of its ways to yield revenue before its upcoming commercial launch of space travel.
The race to dominate space is an intense one and funding is one of the key factors that can help win the race. SpaceX is looking to gain a new boost with its recent private funding round.