This collection marks the online marketplace's first try with the nonfungible tokens (NFTs). eBay is an American multinational e-commerce firm. It has dived into the NFT space after it dropped a hockey-themed collection in partnership with a green Web 3 company, OneOf.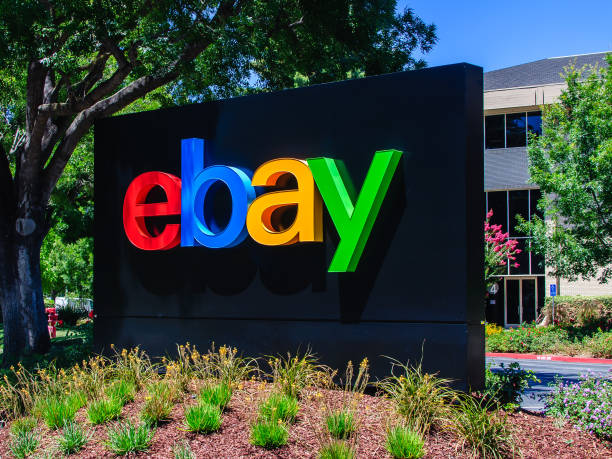 The NFT collection of 13 limited-edition digital collectibles, known as 'Genesis,' will have four tiers, including platinum, green, diamond, and gold. It will consist of 3D and animated interpretations of iconic athletes featured on Sports Illustrated covers in the last several years, as highlighted by the official eBay press release.
The first ones in the collection will consist of Wayne Gretzky, a Canadian hockey legend. In his statement, the former player commented:
"Forty years ago, I was grateful to be on the cover of Sports Illustrated, it was a monumental moment in my life. I'm honored to bring this collectible experience to my hockey fans who have followed my career for decades."
The firm also stated that every NFT is "priced for the everyday fan" beginning at $10 each. Vice President of collectibles, electronics, and home at eBay, Dawn Block, insisted that blockchain technology and NFTs are revolutionizing the collectibles space, and are majorly perceived as a great investment opportunity for many players. Furthermore, the executive mentioned:
"Through our partnership with OneOf, eBay is now making coveted NFTs more accessible to a new generation of collectors everywhere. This builds upon our commitment to deliver high passion, high-value items to the eBay community of buyers and sellers."
Buy Bitcoin Now
eBay has 142 million buyers globally and is the second-biggest player in the US, only behind e-commerce giant, Amazon. CEO Jamie Iannone said in February that the firm would integrate crypto payments aiming to capture the millennial and GenZ audiences. eBay supports NFT sales for digital collectibles like images, video clips, and trading cards.