The total number of NFT and Buy NFT Google searches have surged to reach a new peak, which suggests that retail investors are present in the budding market.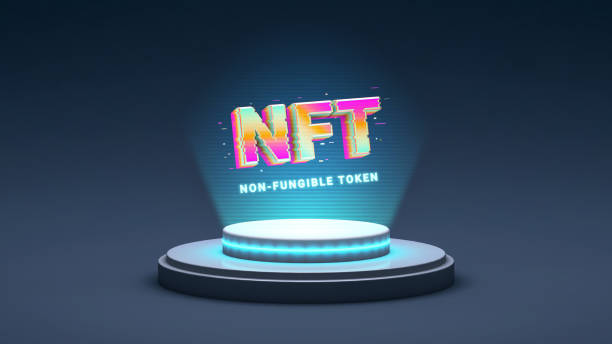 This growth recorded in the non-fungible token industry continues, with the most recent data indicating that the number of Google searches has reached an all-time high.
Simultaneously, the trading volume on the leading NFT marketplace, OpenSea, saw a major uptick after several weeks of decline.
NFT Google Searches Explode
Apart from the massive price records that were charted by the likes of ETH, BNB, BTC, and SOL, together with the enhanced institutional investors and mainstream adoption, this year goes down as the breakout year for the NFT market.
Although the NFTs were not invented in 2021, they have now managed to attract huge attention from people, firms, and institutions from all sectors; ranging from musicians, athletes, to investors and politicians.
The ability to allow any famous people to strengthen their relationships with fans brought in many new participants to the NFT market, including retail investors.
Notably, the narrative received more confirmation by Google trends that are normally a great indicator of the retail investors' behavior.
Buy Crypto Now
The total number of 'NFT' queries on the world's biggest search engine reached its previous all-time high in March 2021. This trend was duplicated in late August and early September. After a small decline, the searches began increasing again in October and have now recorded a new all-time high.
Notably, the situation with 'buy NFT' searches is quite similar since they have managed to reach a new all-time high too.
OpenSea's Trading Volume
OpenSea is one of the biggest NFT marketplaces that represent the growth of the whole sector perfectly. Its total trading volume for the entire 2020 was only 21 million, while this metric exploded to $1 billion by April and exceeded $10 billion earlier this month.
The daily peak came on August 29 with over $300 million, based on data acquired from DuneAnalytics. But since then, the trading volume was slowly dropping apart from a few abrupt and short spikes.
That was the case over the weekend when the trading volume surged from below $50 million to surpass $100 million. The spike was mostly due to a surge sales in sales volumes for the Bored Ape Yacht Club NFTs that went up by almost 1,000% in a single day.