The Central Bank of Iran (CBI) is allegedly planning to launch a central bank digital currency (CBDC) test soon. Based on a report by the Iranian Labour News Agency, the CBI vice-governor stated that CBDCs may help the nation resolve some financial inconsistencies.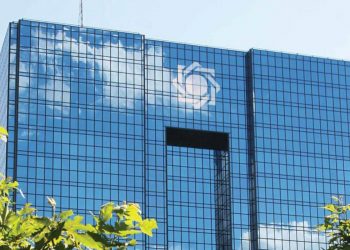 CBI pointed at a possible CBDC pilot soon without explaining the time frame of the program. The creation of a sovereign digital currency in Iran started in 2018 at the Informatics Services Corporation, which is the executive arm of the CBI.
Experts confirm that the development phase has been completed and a pilot will be launched soon. Nonetheless, CBI did not unveil many details about the time frame of this project. The Iranian CBDC was allegedly developed using the Hyperledger Fabric platform that is hosted by the Linux Foundation.
Hyperledger is yet to comment on this matter.
Iran has already experienced considerable economic and financial challenges due to heavy economic sanctions that were levied on it by the US. Amid all these issues, Iran has now turned to crypto and was among the first nations to legalize bitcoin (BTC) mining hoping to revive the economy. But, it had to suspend mining operations on many occasions as a result of acute blackouts and power shortages.
Buy Bitcoin Now
Iran Looks To Adopt Crypto
Iran is also aiming to use cryptos for international trade, hoping to bypass the trade sanctions. According to previous reports, CBI and the Ministry of Trade reached an agreement to link the CBI's payment platform to a trading network enabling businesses to settle payments using cryptos.
Today, almost 100 countries are working on a sovereign digital currency, while just a few of them have already reached the pilot phase. China is now at the forefront after completing its CBDC development in 2019 and is now mass testing the digital currency across different provinces and retail sectors.
Switzerland and France have already done many cross-border pilots. Japan, South Korea, and Russia are scheduled to do their trials later this year, while the United States is currently in the discussion phase. Based on data from the Atlantic CBDC tracker, nine countries have already launched their CBDC, 14 others are in the pilot stage, 16 nations are in the development stage, 41 are doing research, and two cancelled their CBDC plans.