Blockchain technology continues spreading its roots across different sectors, with the technology now being integrated into science to revolutionize research. The new integration dubbed "Decentralized science" creates new markets for knowledge and opportunities within commercial markets.
Notably, although new technologies may have rapid and dramatic effects on society, they may spread slowly and subtly. Decentralized science (DeSci) is a perfect example, taking off after several years of gestation. DeSci has revolutionized the rarified confines of high-tech labs among other related businesses globally.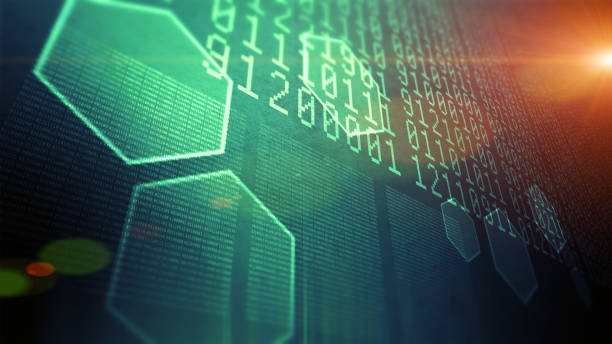 Blockchain Integration In Scientific Research
Blockchain technology promises to deliver a lot of benefits in case it gets integrated into scientific research. The decentralized science unlocks a new market for knowledge and opens up other opportunities within commercial markets.
In a short interview on the Zima Red podcast in late April, Paul Kohlhaas, the co-founder and CEO of Molecule, outlined more use cases of blockchain in pharmaceutical research and its funding.
The top executive mentioned that pharmaceutical research would be cheaper with blockchain integration. Kohlhaas compared blockchain utilization in pharma to fintech in banking, stating:
"The banking industry has only started evolving in the past ten years in the wake of fintech because fintech is starting to really hurt their bottom line and take away customers."
Launched in 2019, Molecule is a research platform for a biotech decentralized autonomous organization (DAO). The research platform allows researchers, biotech companies, and universities to combine data and intellectual property rights into IP-non-fungible tokens (IP-NFTs).
Molecule allows IP-NFTs holders to seek funding to continue with research activities. They can also reach an agreement with the organization to use the data and IP for their designated purposes.
According to Kohlhaas, funding may also find new outlets with blockchain integration. The top executive cited psychedelics research in psychiatry as a priority that he embraces personally. Kohlhaas highlighted that many billionaires currently fund most startups, adding:
 "But I think there's a risk there. Because if like the richest people in the world live longer and longer and get richer and richer, that will fundamentally, in the long run, create an unjust society, because wealth is not distributed."
In an exclusive short interview, Patrick Joyce, the chief operating officer at Molecule, compared the Research Hub to GitHub, a scientific research hub backed by Coinbase CEO, Brian Armstrong.
During the interview, Joyce said that Molecule would provide incentives for open access publishing to fund research in subjects that the National Science Foundation does not fund such as quantum biology.
Blockchain Integration In Genetic Research
Decentralized science can also provide advantages in several commercial contexts. The crowded field of consumer genomics is a perfect example. The blockchain integration allows London-based Genomes.io to offer the public 30x whole genome sequencing.
Genomes.io now contrasts many notable brands that sequence only the generic exome, excluding other junk genes that represent the majority of the genome. According to Aldo de Pape, the co-founder, and CEO of Genome.io, the platform does not end a week without a discovery.
Genome.io, which has 14 employees, is the second company de Pape and co-founder Mark Hahnel own together. The two entrepreneurs worked together at MacMillan Publishers before launching Figshare, a company that provides research data infrastructure to government customers, in 2011.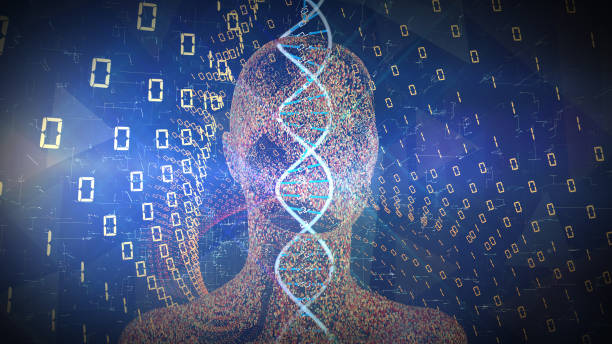 Aldo de Pape, Hahnel, and three others co-founded Genome.io in 2018, following anticipation that the gene mapping developments have reduced the price of genetic sequencing from billions to hundreds of dollars. A year later, the company successfully entered ConsenSys Ventures Tachyon.Genomes.io and launched an initial coin offering (ICO) in 2021.
Genomes.io utilizes blockchain to sequence customers' genomes, encrypt, and keep them in an electronic vault. The company allows customers to opt in to receive reports based on their genetic information, such as ancestry and rare diseases carrier status, among many more.
The platform gives its customers control over their data from usage in research queries. Geonome.io ensures that genomic data provided during query matches and stored on the vault. Blockchain technology provides security by recording all queries made to holders' data in a single version of the ledger.
Nonetheless, customers who decide to share genomic information are incentivized with GENE NFT, while those who contributed to the development or design of the project through DAO to get GNOME, a non-fungible token used for governance token available on the Sushi exchange. The "Geneticats" NFTs will offer genomic sequencing and hybrid GENE/GNOME benefits.
According to de Pape, Genome.io has lifted the barrier to participation in the DAO.
"There is lovely interest from people who wanted a closer relationship with the company," de Pape said.
Although the DAO has a stake on the Ltd side, which includes large-scale projects with partners in Australia, Bermuda, and United States, participants will be rewarded for their contribution to development and design.
Buy Bitcoin Now
Blockchain Technology integration In Biometrics
DNAVerse is another company that has found the practical application of blockchain technology. The Madrid-based firm will utilize tokenized genetic data to authenticate holders' identities among AI or Chatbots across Metaverse. DNAVerse and 3DforScience have created "DNArt," an NFTs for avatars.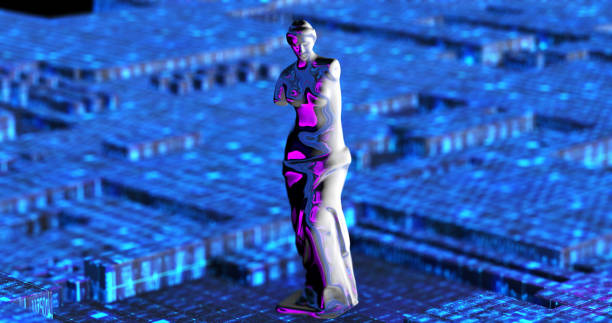 According to Juan Castillo, the market director, the DNAVerse is at the presale stage. DNAVerse has eight employees and shares several more with sister organization 3DforScience. The organization recently partnered with Polygon Studios to open an embassy in the Matrix World, Metaverse.
The company will mint 200 "cryptoprotein" NFTs and 3,200 highly customizable "DNArt" NFTs based on customer genetic data. New customers will be required to select "cryptoprotein and DNArt" staked on a decentralized market. Holders will receive a percentage of prices for their participation in the replication process.
There are a lot of clubby aspects to the business model. A line of clothing featuring customers' "DNArt," wellbeing channels, and virtual events based on genetic affinities are planned. Customers can obtain "DNAat" for their pets as well.