Ferrari has now joined hands with Velas aiming to enter the nonfungible tokens (NFTs) market. Most people are still wondering why NFTs can have and attract a lot of added value to themselves.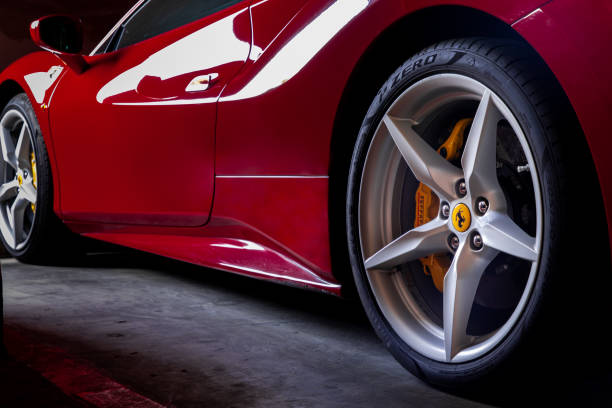 The reason for this phenomenon is that when you buy one of the NFTs, you assure your right to use them since you become the sole owner.
This year, many of these NFTs were sold for millions of dollars and this niche that thrives within the crypto industry has already demonstrated massive potential. Several giant firms have joined the NFT world like Visa, Nike, Adidas, and now Ferrari.
Ferrari Is Looking Into The NFTs Space
Another major firm that has recently said that it is interested in the nonfungible token market is Ferrari. The company made its official announcement on their site stating that they will partner with Velas to invest in the NFTs space.
Based on the multi-year agreement, Velas will develop digital content for Ferrari. In that context, Velas becomes the Title Sponsor of the Ferrari Esports Series.
The General Manager of Scuderia Ferrari, Mattia Binotto, said:
"We are pleased to start this collaboration with Velas Network AG, a company that makes innovation and performance the hallmark of technologically advanced products and services: these are all values that unite us and that led us to choose Velas as one of our Premium Partner."
Buy crypto Now
Velas is famous for the creation of digital assets and products with headquarters in Switzerland. Velas also tweeted the great accomplishment:
The CEO of Velas, Farhad Shagulyamov, stated:
"Having built a next-generation blockchain that puts the emphasis both on sustainability and performance, it was natural to partner with another icon of excellence, which is Ferrari. Velas has introduced an innovative variety of pioneering technology into the blockchain and associated products, which will now be showcased at the pinnacle of motorsport."
After that announcement, Velas token gained 12% in the last 24 hours. Over the week, the asset added over 80%. The entry of all these huge companies into the NFT space shows that the industry is expected to grow bigger in 2022.