Hillary Clinton is convinced that digital assets are some of the current challenges affecting the global economy and can harm even entire nations. The American politician who is also a former Democratic presidential candidate warned that the surge of Bitcoin (BTC) and other alternative coins may result in negative effects on the world's economy.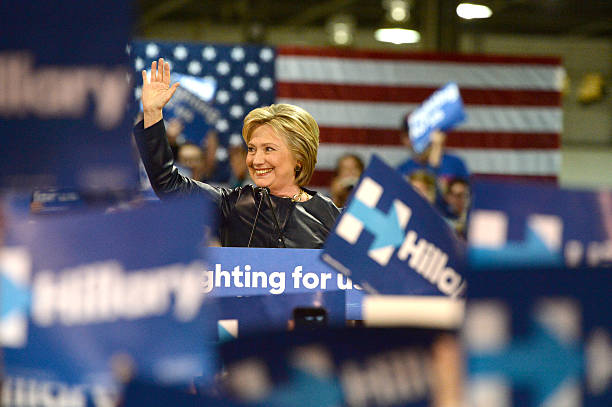 Hillary was the first lady of the United States for 1993-2001 as the wife of President Bill Clinton. She is not excited by the digital assets and their implementation in the global financial network. During a recent panel discussion at the Bloomberg New Economy Forum in Singapore, she said that today's world faces a lot of new challenges: disinformation, artificial intelligence (AI), and cryptos.
Hillary Clinton Disapproves Crypto Adoption
Based on her argument, digital assets have grabbed the public's attention as a result of their "interesting and somewhat exotic" nature. But, they pose a huge threat to the US dollar. Hillary Clinton went on to say that the adoption of cryptos can destabilize entire nations:
"One more area that I hope nation-states start paying greater attention to is the rise of cryptocurrencies – because what looks like a very interesting and somewhat exotic effort to mine new coins to trade with them has the potential for undermining currencies, for undermining the role of the dollar as the reserve currency, for destabilizing nations, perhaps starting with small ones but going much larger."
Buy Crypto Now
Hillary Clinton was the Democratic presidential candidate in the 2016 general elections. She led in nearly all swing states during the heated campaign and some had even predicted a landslide victory in her favor.
But as the elections neared, the margins reduced, and eventually the representative of the Republican Party, Donald Trump became the 45th President of the United States.
Trump Is Also A Crypto Critic
Speaking about the former US president, it is worth saying that he is also a crypto critic and never supports any digital assets. In June 2021, Trump called bitcoin a "scam" since he never supported or liked the way the crypto competes against the US dollar. He believes that the US national currency needs to maintain its hegemony:
"Bitcoin just seems like a scam… I don't like it because it is another currency competing against the dollar… I want the dollar to be the currency of the world, that is what I have always said."
Several months later, he doubled down on his negative stand, stating that investing in cryptocurrency is "potentially a disaster waiting to happen." President Trump also insisted that bitcoin might harm the American dollar encouraging the regulators to regulate the digital asset:
"I think they should regulate them very, very high. It takes the edge of the dollar and the importance of the dollar."