NFT scams seem to be on the rise. The latest reports confirm that a regional court in the eastern city of Hangzhou in China has found a digital art trading platform, BigVerse, responsible for allowing a notorious user to mint non-fungible tokens (NFTs) from stolen artwork.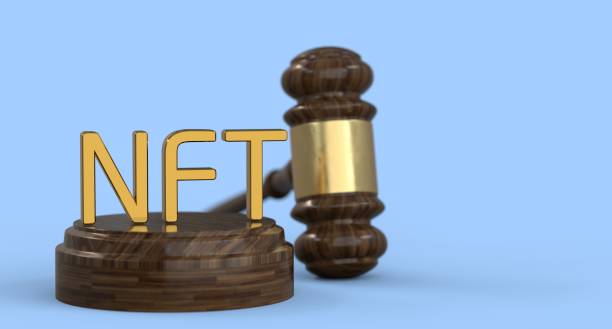 In a landmark judgment, the regional court accused the Chinese digital art marketplace 'BigVerse' of failing to verify whether the notorious perpetrator was the rightful owner of the artwork.
According to an exclusive report from South China Morning Post (SCMP) published on April 29, the court ruled that NFTCN was accountable for allowing infringement of the owner's right to disseminate works through information networks.
Ma Qianli, the rightful owner of the controversial artwork, contracted Shenzhen-based legal firm, Qice, to file a lawsuit against BigVerse. According to the report, the plaintiff alleged that a notorious user at the NFTCN marketplace listed a non-fungible token with an artwork featuring a cartoon tiger receiving a vaccine shot. The user sold the cartoon picture to an anonymous user for $137.
Fortunately, the court has ordered the digital art trading platform to pay Qice a fine of $611 to compensate for the loss and immediately stop the circulation of the tokenized digital asset by sending it to an eater address or a crypto wallet with no private key.
Court Held BigVerse Culpable For The Incident
The court ruled that BigVerse is responsible for overseeing user actions that violate other clients' rights, arguing that the platform benefits directly from such malpractices. Nonetheless, the court urged the NFT marketplace to establish a copyright vetting mechanism to determine the authenticity of different artworks uploaded on its platform.
The latest developments appear barely a month after several popular Chinese internet and social media giants, including WeChat, announced terminating a few accounts linked to NFTs over-speculation in the digital assets and government clampdown fears.
Buy Crypto Now
NFT Regulatory Uncertainty In China
Despite Chinese regulators clamping down cryptocurrency trading and mining operations last year, the non-fungible token digital art market continues thriving in the country, with many people now adopting their use cases.
In the meantime, China allows the usage of NFTs but prohibits individuals from speculating and trading them. In 2021, several tech giants such as Alibaba, Tencent, and JD successfully started an initiative that allows users to purchase and collect NFTs. Nonetheless, these firms are barred from trading or reselling their purchases.
Earlier this year, Blockchain Services Network (BSN), a state-backed blockchain infrastructure firm, announced successful integration with Neo to create a permissionless chain dubbed "Jiuguan." The BSN now plans to launch NFTs.