Based on the newly revised law by the Chinese Supreme Court, those people that are found raising funds from the masses in the form of virtual assets and crypto would be punishable. Chinese courts will now issue jail sentences if people engage in fundraising activities through crypto from the public.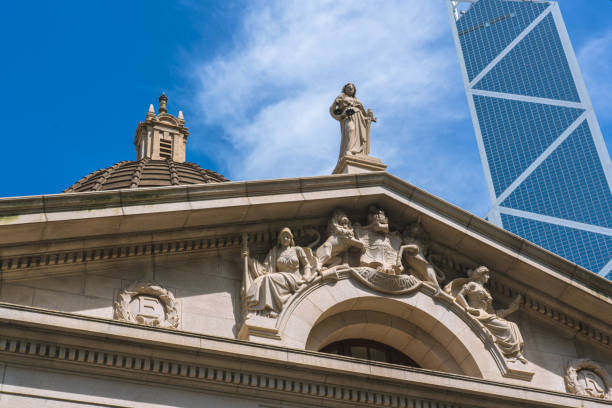 Crypto Fundraising Is A Punishable Offence
After a major crackdown on mining and trading, China appears to be taking its anti-cryptocurrency stand to a higher and more serious level. For the first time, the Chinese Supreme People's Court has confirmed that it wants to amend the interpretation of the country's Criminal Law to make public fundraising using 'virtual currency' illegal.
Based on the official court document, the new legislation will be effective from March 1, 2022. In the case that the amount of crypto fundraising surpasses 100,000 yuan ($16,000), the public deposit will be considered to be a "large amount."
On the flip side, in case the amount is over 500,000 yuan ($79,000), it will be marked as "other serious circumstances," as explained in Article 192 of the Criminal Law. Several changes were also introduced with regards to punishment and conviction for crimes that are associated with illicit fundraising.
Notably, the supreme court has retained the original features of the law and has introduced some new ones, including online lending, crime, financial leasing, and virtual currency transactions, to the newly updated document.
Based on reports, the main idea behind this revision is to introduce the application of the relevant laws, better implement the criminal policy of incorporating leniency with strict measures, punish illicit crimes under the law, and also preserve national financial security and stability.
Buy Crypto Now
NFT Fever
China's strict crypto policy is not surprising. In September 2021, the authorities declared all crypto transactions illegal. Since then, the regulators have brought in many policies to fully eliminate and ban all operations that are related to the crypto sector.
Nevertheless, the hype around NFTs does not seem to be cooling down. The fever that surrounds the new space is now being fanned with the entry of high-profile Chinese firms like Tencent.
According to previous reports, the state-backed Blockchain Services Network (BSN) is aiming to roll out a new platform that provides support for non-fungible tokens. The forthcoming project is expected to offer application programming interfaces for the users to develop and manage various user portals and apps that focus on NFTs.
Instead of the traditional marketplaces that utilize crypto or some form of digital asset, the clients of BSN's new platform can use just the Chinese Yuan for buying and service fees. At first, BSN plans to integrate the NFT platform with ten chains, including Fisco Bcos, initiated by WeBank.