China is now pressuring its state-owned businesses to stop mining cryptos. The government is considering stern penalties on enterprises that continue with such activities, including higher energy expenses.
Based on reliable reports, Meng Wei, a spokesperson working for the National Development and Reform Commission (NDRC), stated at a press conference that as China's top economic planner, the NDRC wants to regulate industrial-scale Bitcoin (BTC) mining and all forms of involvement by state businesses in this activity.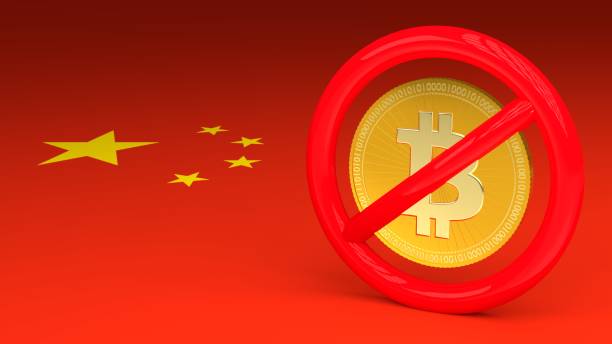 The Asian nation now wants to impose strict penalties on all state-owned companies that continue mining cryptos. NDRC is in charge of policy making for mining, has allegedly organized a special session recently on the subject. So far, it has increased the pressure on different provinces and municipalities to investigate; and clean up mining by all state-owned entities.
The Chinese government has now taken a harsh stand against BTC miners in 2021, blaming them for everything bad from energy waste to deadly coal mining accidents as the nation strives to fulfill all its carbon-neutral goals.
Buy Bitcoin Now
Bitcoin Mining Crackdown
The massive crackdown on miners in September, based on official sources; was prompted by worries over the nation's power supplies for the winter season. That is one reason why the authorities are believed to have gone after anyone who tried to impersonate data researchers; and storage facilities to continue with the mining of bitcoin and other digital assets.
China even dismissed one former Jiangxi government official for breaching the national standards after he was discovered mining digital currencies, based on the Central Commission for Discipline Inspection's statement on November 15. Based on preliminary findings, Xiao Yi was accused of abusing his official power to promote and support businesses engaged in digital currency mining activities against government rules, as well as taking bribes.
The latest Chinese government crypto crackdown has forced the volatile crypto sector, including BTC and crypto miners and exchanges; to relocate to nations that have crypto-friendly regulations. A few of the companies that have exited China to look for more accommodating regulators include Binance, Huobi, Bitmain, and BTC.com.