Bitfarms, a Canadian Bitcoin mining firm, is currently planning to create its first data center in the US after the acquisition of land in Washington State. According to the company, once the facility is completed, it will produce up to 3.7 Bitcoins (BTC) per day at a cost of around $4,000 per coin.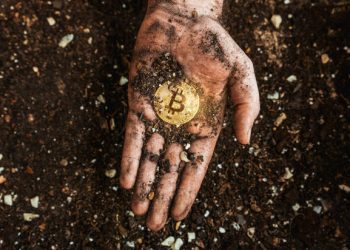 Based on its November 11 official announcement, Bitfarms stated that it targets to set up mining operations in the U.S. It said that the mining center will be capable of producing 620 petahashes per second using 6,200 Bitmain rigs. These rigs will be wholly powered by hydroelectric energy.
So far, the company has already acquired a 24-megawatt hydro-power farm located in Washington at $26 million. Nonetheless, it plans to expand to 99 MW by building additional farms in the area.
Emiliano Grodzki, Bitfarms CEO, highlighted that the company had selected Washington for its production rates and "cost-effective electricity". With an additional 24 MW data center, Bitfarms now has a mining capacity of 106 MW.
Buy Bitcoin Now
Once the facility is completed; it will produce up to 3.7 BTC each day at a cost of about$4,000 per coin. At the current price of bitcoin of $65,000, it means that the company would record nearly 183,000 in profit daily.
Bitfarms Uses Green Energy
At a time when most people are focusing on the possible environmental impact that comes with crypto mining; Bitfarms says that its facilities in Canada are wholly powered by hydroelectric energy. Between January and July, the company mined 199 BTC and 400 BTC, respectively, after managing to double its monthly cryptocurrency mining productions possibly due to the crackdown on miners in China.
For now, Bitfarms says that it has 10 farms that are operational or under development in nations like Argentina; the United States, and Canada. At the time of writing, the company alleges to have a mining capacity of 82 MW at 1.8 exahashes per second.