On December 10, a decentralized layer one smart contract network created within the Iota ecosystem, Assembly, confirmed that it had got $100 million in funding from private investors including HyperChain Capital, LD Capital, and Huobi Ventures.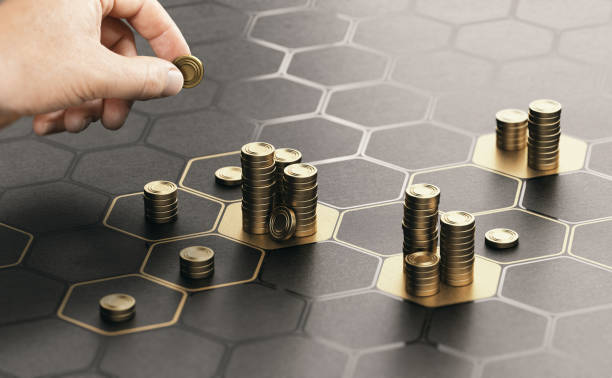 The project said that the funds will be used to speed up the development of decentralized finance (DeFi) protocols, play-to-earn crypto games, and nonfungible tokens (NFTs).
Iota is a blockchain network that is designed to facilitate Internet-of-Things (IoT) transactions. Its proprietary technology features a system of decentralized acyclic graphs that can link to each other in many vectors instead of in-series as is the case with a regular blockchain. In that context, one new block can be used to validate two other blocks, resulting in a self-sustainable transaction verification model.
This design purportedly results in the complete elimination of transaction fees and reduces energy costs incurred.
The Assembly mainnet is now scheduled to launch in early 2022 with a massive community focus. 70% of its native ASMB tokens are reserved for the developer incentives, grant programs, and community-governed decentralized autonomous organizations (DAOs).
https://twitter.com/assembly_net/status/1468853025817174017
Buy Crypto Now
Assembly Resolves Iota Limitations
In his statement, Dominik Schiener, the co-founder and chairman of the Iota Foundation, alleged that there are very many Ethereum Virtual Machine (EVM) blockchains, adding:
"Ultimately, all of them will face the same problems with fees, scalability and interoperability. Most of them will fail in the long term as they offer nothing unique."
He also commented:
"Assembly addresses the limitations of current scaling solutions by using the feeless base layer of Iota as an immutable trust anchor and as a trustless bridge for feeless interoperability of smart contracts."
When he was asked about the uniqueness of the Assembly blockchain, Scheiner is convinced that everything comes down to flexibility:
"Each smart contract chain can be fully customized to the project's needs. In addition, Assembly is already fully EVM-compatible, and has support for WASM [WebAssembly], plus Go, Rust and TypeScript as optional smart contract languages."
The founder of HyperChain Capital, billionaire investor Stelian Balta, stated:
"We always needed a feeless, highly scalable network for developers to build highly scalable apps in the crypto ecosystem. Assembly does that. They have been pioneers in the crypto ecosystem since 2015, and we are confident in their experience and their vision for the next decade."