The latest data findings suggest that over 80% of young millennials below 21 years in the United States today own cryptocurrencies, with 48% of them revealing that they want to buy some more in the next 12 months.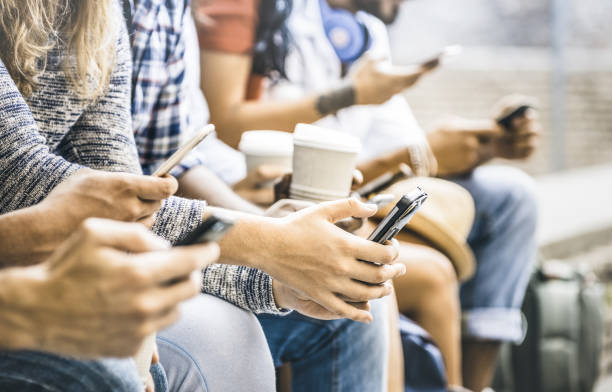 According to the latest CNBC Millionaire Survey, many young millionaires below 21 years have already invested in cryptocurrencies and expect to increase their holdings in the upcoming months.
CNBC conducted its new survey using different market sentiments in various areas of the economy to reach its conclusion. The recent survey outlined inflation as a great concern among millennials, who see it as a major threat to economic growth.
Also, it ironically pointed out the general U.S government dysfunction as the second major concern associated with crypto adoption among millennials. Notably, these two crucial factors saw 23% of the total votes each.
The same survey found that 83% of millennial millionaires own crypto in the United States, with 48% expecting to invest more in the next 12 months. Only 6% revealed their intentions to reduce their holdings.
This survey also confirmed that 53% of millennials own more than half of their wealth in cryptocurrencies. At the same time, 33.3% of young rich individuals confirmed that their portfolios are made of over 75% in crypto.
Buy Bitcoin Now
As for inflation, many young rich people strongly believe that it is a permanent phenomenon, with 45% expressing their concerns. Nonetheless, many millennials are optimistic about the possible a great future of the economy, with an overall 59% having confidence in the FED's ability to stabilize inflation.
Robert Frank, a CNBC Wealth Editor, explained that while many ordinary people fear soaring prices inherent in inflations, millionaires worry much about interest rates and how they affect their investments.
Crypto And Millennials
Crypto adoption among many millennials has significantly increased over time now. In a June CNBC survey, young investors with 50% of their wealth in Bitcoin accounted for a non-trivial 30% of the total number of respondents. Remarkably, the current rise towards 53% confirms a significant increase in crypto interest among millennials regardless of market prices.
In that case, it seems cryptocurrency is just a millennials' thing, and as the generation gets older, its confidence declines. A recent survey reportedly revealed that Xennials, or those around 40 years old, allocated 9.2 % of their funds compared to Generation X, which comes before Millennials at approximately 6.3%.
Nonetheless, Bitcoin preference among earlier generations is relatively minimal, with an average of 10% of wealth among the top 10% of the population.