Paraguay seems to have pulled the gun on crypto activities in the country. Crypto regulation has always been a sensitive discussion in the crypto space amongst the countries globally. Initially, the crypto technology was designed to be decentralized without any regulations and limitations.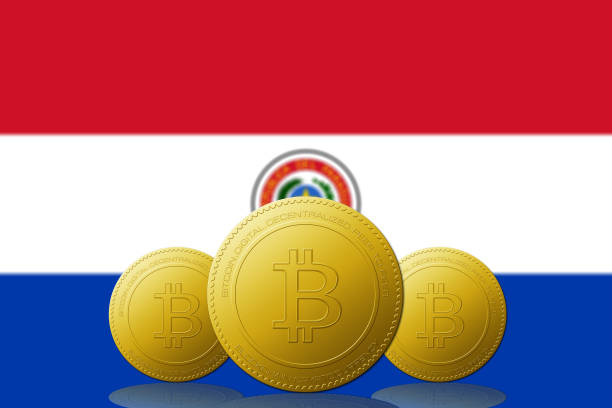 Nonetheless, some of the activities in the marketplace have prompted the regulators to go in this direction. In this latest move by Paraguay, the nation has passed a decree to regulate cryptocurrency amid massive mining activities happening across the South American nation.
Paraguay Targets Crypto Mining Activities
Based on several reports from the local media outlets, the Paraguay Senate has put pen to paper about this new regulation. In an official statement by one of the brains behind the bill, Fernando Silva Facetti, this bill will undergo a debate at the Chamber of Deputies in 2022.
According to that bill, Bitcoin will never get recognized as a type of legal tender or payment in the South American nation. During a recent interview with Carlitos Rejala, a Paraguayan congressman, he offered an insight into the main details that the bill has. This bill also featured a proactive measure from the regulators against the entities mining Bitcoin within the Paraguayan borders.
Notably, this proposition will also offer consumers massive protections while mitigating the risks of trading in the market. Based on a peek, the industry and commerce segment of the ministry will operate concurrently with other regulatory agencies to monitor all these activities. In that context, the National Electricity Administration will oversee that aspect with regard to its regulation.
Buy Crypto Now
Bill Will Undergo Debate In 2022
Though this bill never specified whether it was talking about crypto exchanges, it commented that the crypto service providers need to keep records of their users.
As is the case now, this bill puts into perspective that Paraguay uses just 33% of the total energy that it gives annually. With that in mind, the bill insists that the country can use the energy that is not being utilized within its borders.
The key part of the bill is that it aims to enable Paraguay to enjoy the benefits that the huge energy reserves available my offer. Furthermore, everything will have to be debated and the approval process will happen at the Chamber of Deputies next year.
In a recent interview by one congressman Rejala, Paraguay offers miners one of the best rates of using electricity globally. It is one of the biggest factors that have pushed crypto mining firms onto conducting their activities in the nation.