Griid is set to list on the New York Stock Exchange. In a November 30 filing with the United States Securities and Exchange Commission (SEC), special purpose acquisition company (SPAC), Adit EdTech Acquisition Corp, confirmed that it would merge with Cincinnati-based Bitcoin miner Griid. This deal would come at a $3.3 billion enterprise valuation. The firm anticipates mining up to 25,000 bitcoin annually by 2024.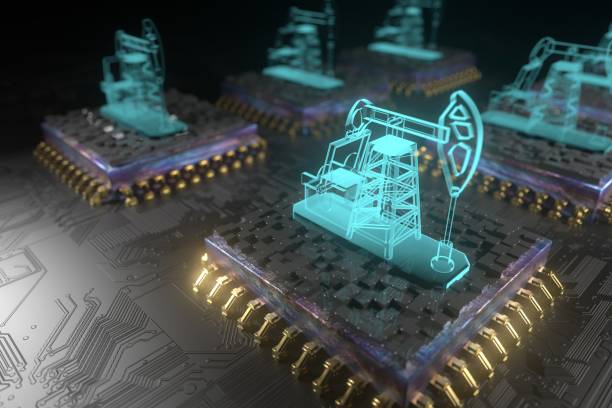 By description, SPACs are blank check firms set up for the primary purpose of buying other companies. After this deal is completed, Griid will list on the New York Stock Exchange (NYSE) under the ticker symbol GRDI. Analysts and experts say that the deal will close by the first quarter of 2022.
Based on its investor presentation, Griid anticipates mining 637 BTC this year with a cumulative total hash rate of 187 petahash per second (PH/s) from all miners. By 2024, the firm targets to mine 24,348 BTC yearly, with a total hash rate that will exceed 26,180 PH/s.
Buy Bitcoin Now
Griid Promises Efficiency and Cost-Effectiveness
In that context, the total hash rate of the whole bitcoin network as of today is about 156,000 PH/s. the company alleged that newly designed chips in its mining machines can exceed one of the most popular and highly-ranked application-specific integrated circuit Bitcoin mining devices available in the market, the S19 Pro.
By comparing its proprietary machine to the S19 Pro, Griid alleges that it is 15% more efficient, 50% cheaper, and guarantees 130% more gross profits annually. Today, around 70% of the firm's Bitcoin mining operations are carbon-free. The CEO of GRIID, Trey Kelly, commented on this development:
"We are building an American infrastructure company with the largest pipeline of committed, carbon-free power among public bitcoin miners at the lowest cost of scaled production."
The CEO of Adit EdTech, David Shrier, highlighted:
"Carbon-free mining is the future of Bitcoin. GRIID's combination of a large pipeline of low-cost, carbon-free power, distinctive access to next-generation ASICs, and market-leading execution position them to generate attractive profitability and growth."