The United States Senate has finally decided to vote on Federal Reserve officials appointed by President Joe Biden in February. The Senate will now vote on Fed nominations after some Republican representatives from the Senate Banking Committee prolonged their confirmation.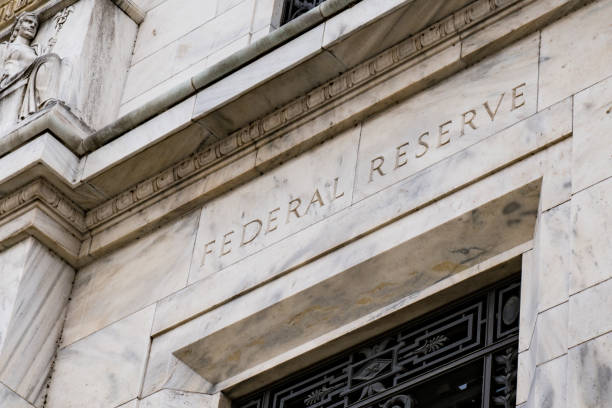 On March 30, 2022, the US Senate successfully approved the first nominee, economist Lisa Cook, at 50 votes against 49 for the gubernatorial position in the Federal Reserve System. Furthermore, the Senate will vote on prospective Fed chair Jerome Powell, who received his reappointment letter in February, Lael Brainard for vice-chair, and economist Phillip Jefferson as Fed governor.
The four central bank nominees received their appointments letter from President Joe Biden in February, but Republicans from the Senate Banking Committees delayed their confirmation for office.
At the time, Republicans cited concerns over prospective Fed vice chair for supervision Sarah Bloom Raskin, with Senator Pat Toomey revealing that republican members were willing to confirm Powell, Brainard, Jefferson, and Cook, but not Raskin.
Fortunately, on March 15, the prospective Fed vice for supervision officially withdrew her name from consideration, citing relentless attacks from people with special interests in the government. Although many Democrats endorsed Raskin, it was impossible to confirm her since they hold a slim majority in the Senate.
Fed Appointees Stir Up Debate
In a heated debate over confirming Cook's nomination in the Senate, Senator Toomey urged fellow policymakers to oppose the prospective Fed governor, citing concerns over extreme inflation in the United States.
The Republican Senator argued that the Fed governor appointee could exhibit "extreme left-wing political advocacy" in the Federal Reserve and that she has no experience in monetary policy.
On the other hand, Sherrod Brown, the Senate Banking Committee chairperson, maintained that lawmakers should immediately confirm Biden's pick to allow them to start fighting deteriorating inflation.
Buy Bitcoin Now
According to the Democratic Senator, Cook was unquestionably qualified for the position at Fed and had bipartisan support from a top economist:
"Despite her broad support, a small but loud minority have wrongly claimed that Lisa Cook doesn't meet the standards for this position — standards that only seem to apply for certain nominees."
Impacts Of New Fed Official On Crypto
The new leadership in one of the top financial regulators could impact how the United States government considers or treat the crypto industry. In February, the Federal Open Market Committee (FOMC) approved rules preventing senior government officials from purchasing and holding digital assets.
Policymakers in the house may also consider drafting new legislation that would ban colleagues from trading stocks and digital assets.
In the meantime, based on the recent voting style, the Senate will likely confirm the appointment of Powell, Brainard, and Jefferson. Upon success, Powell and Brainard will serve as Fed board's leadership until 2026. Cook and Jefferson will serve 14-year terms. Notably, the voting will affirm Vice President Kamala Harris as a tie-breaker if needed.