The latest reports confirm that the first non-fungible token (NFTs) with political satire "Let's Go Brandon" (LGB) has successfully gone live on one of the leading NFT marketplaces, OpenSea. These NFTs are the first collection of "Let's Go Brandon" comics to include entirely original artwork and the first in pixel form.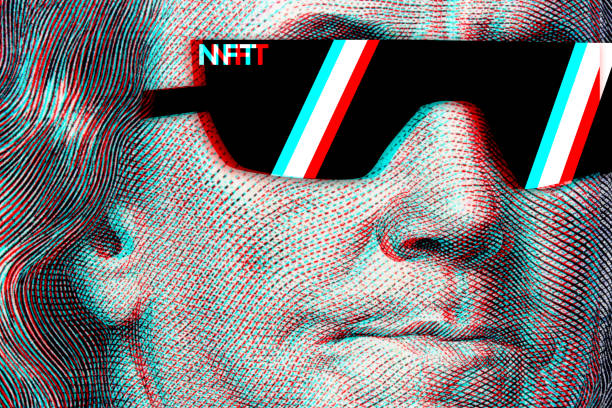 Digital art and other collectibles are gradually becoming unique and verifiable assets that now anyone can trade on a blockchain using non-fungible tokens. Many artists and performers have amassed good paybacks, with investors even willing to spend more for NFTs copies of digital arts.
The newly launched LGB tokens will boost more than 10,000 lighthouses that symbolized wealth, liberty, and America. The collections were assembled in the wee hours by a ragtag crew of renegades and are now available Discord channel.
LGB NFT Ready To Compete In The NFT Market
Let's Go Brandon non-fungible token collection is the first to include entirely original artwork and the first to do it in pixel form. In that case, the project is ready to compete with other collectibles in the rapidly evolving NFT space. These NFTs appear at the right moment in the history of the series and are a milestone for the franchise.
According to the existing plan, the team will publish the names of all Brandon in about five days. Brandon NFTs are currently available on a first-come, first-served basis. Currently, the team now encourages willing participants to be picky and quick on purchasing selections to avoid disappointment.
LGB NFT To Offer 10% Recurring Income
The rapidly evolving blockchain industry now can create revenues from passive sources, which is one of its most enticing features. In that case, the industry has attracted many risk-averse investors in the past few weeks, who previously avoided the crypto market over its highly volatile reputation.
Buy Bitcoin Now
Let's Go Brandon is a perfect example of how blockchain continues generating revenues from passive schemes. The new project allows participants holding more than four Brandon to earn a 10% recurring portion for each exchange income.
Moreover, unlike most of the best NFT games, Brandon holders are in for more earnings in the future. In this case, the more Brandon you have the better chances you have to get more fabulous prizes.
More Benefits For NFTs Holders
Apart from adding two Biden collectibles, the NFT team has prepared for a new model of incentivizing Brandon holders. The team hinted that Trump, Hillary, and other extremely uncommon NFTs might be part of special giveaway events. Events like launch parties and meetings with VIPs are also on the team's radar.