Cryptocurrencies and blockchain technology have been gaining popularity and recognition since the inception of Bitcoin in 2009. In recent years, more and more companies have entered the space, bringing innovation and new solutions to the industry.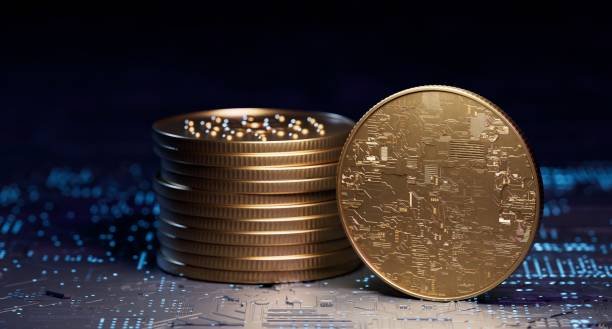 Here are the top 5 most important companies in crypto:
Bitcoin (BTC)
Bitcoin is the world's first and largest cryptocurrency, and its influence on the industry cannot be overstated. Bitcoin was created by an unknown person or group under the pseudonym Satoshi Nakamoto, and its white paper was published in 2008.
Since then, Bitcoin has gained massive adoption and acceptance, with thousands of merchants and businesses accepting BTC as a form of payment. Bitcoin's market capitalization is currently over $1 trillion, and its price volatility has attracted many traders and investors to the cryptocurrency market.
As the first cryptocurrency, Bitcoin is considered to be the "digital gold" of the crypto world and is a symbol of decentralization, security, and financial freedom.
Ethereum (ETH)
Ethereum is the second-largest cryptocurrency by market capitalization and has been instrumental in the growth of decentralized finance (DeFi) and non-fungible tokens (NFTs).
Ethereum was created in 2015 by Vitalik Buterin, and its smart contract functionality has enabled developers to build decentralized applications (dApps) on top of the Ethereum blockchain. The Ethereum network is also the backbone of many DeFi platforms, which offer financial services such as lending, borrowing, and trading without intermediaries.
In addition, Ethereum's ERC-20 standard has become the most widely used token standard for creating new cryptocurrencies and tokens.
Binance
Binance is the world's largest cryptocurrency exchange by trading volume and has been a major player in the crypto industry since its launch in 2017. Binance was founded by Changpeng Zhao, a Chinese-Canadian entrepreneur, and has its headquarters in Malta.
Binance offers a wide range of trading pairs and supports over 500 cryptocurrencies, making it a one-stop-shop for crypto traders and investors. Binance also offers a decentralized exchange (DEX) called Binance Chain, which allows users to trade cryptocurrencies without relying on a central authority.
Coinbase
Coinbase is a cryptocurrency exchange that was founded in 2012 and is based in San Francisco, California. Coinbase has been instrumental in the mainstream adoption of cryptocurrencies and has made it easy for individuals and institutions to buy, sell, and store digital assets.
Coinbase is a regulated exchange and has obtained licenses to operate in over 40 states in the US. Coinbase also offers a range of services such as a crypto wallet, a trading platform, and an institutional trading desk.
Buy Crypto Now
Ripple (XRP)
Ripple is a blockchain-based payment protocol that was created in 2012 to provide faster, cheaper, and more efficient cross-border payments. Ripple's native cryptocurrency, XRP, is used as a bridge currency for these payments, allowing users to convert between different fiat currencies in real-time.
Ripple has partnerships with over 300 financial institutions worldwide and has been recognized by major companies such as Santander and American Express. Ripple's focus on solving real-world problems in the payments industry has made it a significant player in the crypto space.
In conclusion, these five companies are some of the most influential and important players in the crypto industry. From the pioneering Bitcoin to the innovative Ethereum and the user-friendly Coinbase, these companies have contributed to the growth and development of the crypto space.
As the crypto industry continues to evolve and mature, we can expect more companies to emerge and make their mark on this exciting and dynamic industry.