Coinbase's financials have taken a massive hit due to the current crypto meltdown.
When crypto prices surge, Coinbase's revenue, and net income can rapidly explode.
Investors who are bullish on the sector long-term may want to take advantage of the current cheap stock.
Coinbase, the leading crypto brokerage and exchange company has been struggling lately.
Impacted heavily by quickly rising interest rates, the crypto market meltdown in 2022 wiped out over $1.4 trillion of value from the asset class. The investor appetite dropped as they looked for safer places to put their capital in a period when uncertainty has increased extensively. Moreover, the failures of many major crypto companies shined a spotlight on how much the regulatory infrastructure needs to improve to cater to emerging markets.
Coinbase Global (COIN -7.81%), a popular crypto firm, saw its shares implode violently and lose 86% in 2022. Although this stock is up 78% in 2023 (at the time of publication), it is still considerably below its all-time high. Does this mean that it is now a great time for investors to buy the dip?
Let us analyze the scenario.
A Chilly Crypto Winter
In its small history, the cryptocurrency market has been classified as a boom-and-bust asset class, pushed almost fully by waves of investor pessimism and optimism. While the most ardent crypto supporter mostly thinks that digital assets will produce some compelling real-world use cases that are mostly adopted, up to this point, cryptos have mainly been used as a tool for lots of financial speculation. There is no denying that fact.
In the case of Coinbase, it means that the firm has to deal with the rises and falls of crypto prices. 2022 was a historically bad year for the sector, and it is evident that a big part of the market rout happened due to the Federal Reserve's tighter monetary policy. This also crushed stocks last year, for their first down year since 2008.
In 2022, Coinbase's revenue of $3.1 billion was 57% below 2021's total. The company posted a net loss of $2.6 billion for the entire year. It is not strange that the stock was beaten up heavily, as the crypto winter hit in full force.
Strong Financials In Great Times
But whenever the crypto market is rising and to the right, as it happened in 2021, Coinbase flourishes. That is because the rising crypto prices seem to attract more users to the platform who see a chance to profit.
In 2021, Coinbase generated an impressive $7.4 billion in revenue and $3.6 billion in net income, translating to an incredible 49% profit margin. The firm's monthly transacting users surged to 11.4 million in the fourth quarter of that year. This can be a thriving business, but it heavily depends on market conditions, which are outside of Coinbase's control.
A Long-Term Mindset Is Needed
With the knowledge of how exceptional Coinbase's financial performance can be in a robust market environment, a major question remains – how much are investors willing to pay to own a business with numbers that are very unpredictable on a quarter-by-quarter basis?
Furthermore, how much would investors pay for a stock that has been extremely volatile since its listing? Luckily, Coinbase shares are trading currently at a price-to-sales multiple of 4.4, nearly as cheap as the stock has traded for since the firm went public in April 2021.
Nevertheless, one this is sure. You should never invest in Coinbase if you are a short-term investor since nobody has an idea of what will happen with the crypto market in the coming six or 12 months, despite how many market 'experts' there are. Coinbase may have a bounce-back year in 2023 and see its sales and profits explode. The opposite situation is also possible, with the business's struggles continuing.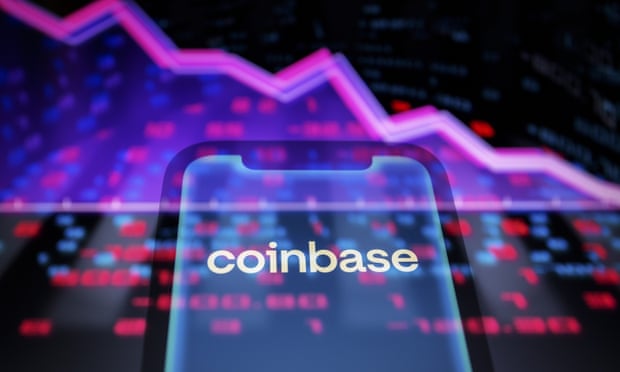 Because of the near-term uncertainty, investors need only to purchase Coinbase stock in case they strongly believe in the firm's prospects in the long term, at least the next five years. All that relies heavily on the general crypto market continuing to gain mass adoption not only in the United States but globally.
Buy Bitcoin Now
Statista projects that in 2028 there will be over 1 billion crypto users globally compared to the 400 million there are currently. In that kind of bullish scenario, it is hard to believe that Coinbase would not be the dominant go-to platform and gateway for users to access the budding crypto economy.
Moreover, as more institutions begin to dabble in the space, Coinbase's focus on offering the best security, adopting a regulatory-first approach, and having enough custody solutions may underpin greater interest from bigger pools of capital.
Eventually, it all comes down to how bullish investors are in the crypto sector. In case you are bullish, purchasing Coinbase now on the dip might be a smart financial move in the long term.