The United States Securities and Exchange Commission (SEC) has confirmed that it has extended its window to approve or disapprove spot Bitcoin (BTC) exchange-traded fund (ETF) applications from asset managers One River and WisdomTree.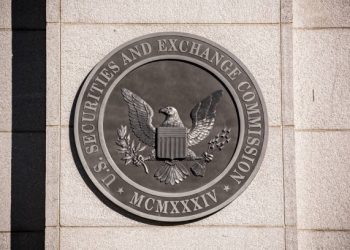 In that context, the regulator mentioned that it would extend its window for the decision on WisdomTree's Bitcoin investment vehicle to May 15 while One River's was extended to June 2.
Based on separate March 18 filings, the SEC will push the deadline to approve or disapprove the rule change enabling shares of the One River Carbon Neutral Bitcoin Trust and WisdomTree Bitcoin Trust to be listed on the New York Stock Exchange Arca and Cboe BZX Exchange respectively.
The regulator stated that it would extend its window for the decision on both applicants. Notably, the spot BTC ETF application from WisdomTree came after the SEC rejected a similar offering from the asset manager in December last year after many delays.
At the time, the watchdog said that the BZX exchange did not offer adequate data to conclude the cryptocurrency market is adequately resistant to any manipulation, or address worries about any possible sources of manipulation and fraud. Later in February 2022, WisdomTree filed for another spot Bitcoin ETF.
On the contrary, One River's Bitcoin investment vehicle will be coming close to its final deadline in 2022 after the company filed for a proposed rule change listing on the NYSE Arca on October 5. The commission was scheduled to reach a decision or extend its deliberation window on the Cryptocurrency ETF by April 3 but decided to push the deadline for an extra 60 days, to June 2, 2022.
Buy Bitcoin Now
The SEC Can Extend Bitcoin ETF Approval Waiting Times
The SEC can extend the deliberation window and open the application up to the public comment for a maximum of 240 days before it delivers its final decision. In that context, the SEC commented on One River's application:
"The Commission finds that it is appropriate to designate a longer period within which to issue an order approving or disapproving the proposed rule change so that it has sufficient time to consider the proposed rule change and the issues raised in the comments that have been submitted in connection therewith."
The regulators in the United States have now continued to deny any applications to list spot Bitcoin ETFs but also approved investment vehicles that are linked to Bitcoin derivatives for the first time in October last year.
On March 11, the SEC rejected crypto ETF applications from Global X and New York Digital Investment Group (NYDIG). Nevertheless, some Bitcoin 'strategy' ETF applications have had a lot of success, with the regulator in 2021 approving the listing of shares of funds from ProShares, Valkyrie, and VanEck.