The United States Securities and Exchange Commission (SEC) has ordered Australian Craig Derel Sproule and his crypto firm (Metavine) to pay more than $195,000 for allegedly engaging and operating fraudulent and unregistered sale of digital assets in an Initial Coin Offering (ICO).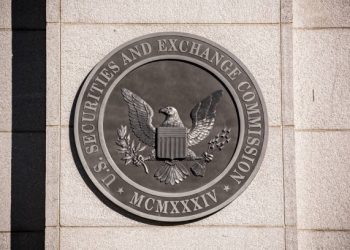 In a January 6 charge sheet, the United Stated regulatory body alleged that Sproule's crypto firm, Metavine Inc and Crowd Machine, sold unregistered securities and misrepresented primary intentions of ICO proceeds in 2018.
Sproule operated Initial Coin Offering for Crowd Machine (CMCT) between January and April in 2018, with the firm successfully raising at least $33 million at the time. According to SEC, Sproule lacked sufficient capital to fund his operations, which now is to the bottom of the lawsuit.
But remarkably, on January 6, the SEC settled an agreement that now prohibits Crowd Machine and Metavine from further performing more securities offerings.
Furthermore, the platforms must pay a fine of $ 195,047, permanently disable the CMCT tokens, and immediately seek their removal from different digital asset trading platforms. Notably, the CMCT tokens are currently available for trading on the crypto trading exchange HitBTC only, according to CoinGecko.
Data from the charge sheet revealed that Sproule promised investors that proceeds from the ICO would go towards peer-to-peer network development. But unfortunately, the Metavine boss has already rechanneled $5.8 million from ICO proceeds to a South African mining operation as a loan or equity.
Buy Crypto Now
Metavine And Sproule Are Yet To Pay
In the meantime, Sproule has made no returns on the investments, and none of these funds retrieved so far.
The SEC revealed how Sproule was supposed to activate CMCT tokens in the Crowd Computer ecosystem to facilitate payments of device owners for using their computer power and software developers for writing codes. Unfortunately, he has never activated CMCT tokens in his protocol.
According to United States securities laws, CMCTs are investments contracts, classified as securities, with SEC alleging that Sproule's Crowd Computer failed to register ICO sales with the commission:
"Numerous courts have found specifically that offers and sales of digital assets like CMCTs are investment contracts, and therefore that such digital assets are "securities" under the federal securities laws."
The controversy of whether digital assets are securities or commodities remains a great puzzle, with SEC chair Gary Gensler recently urging crypto stakeholders to join him and discuss the legal standing of crypto.