James Zawinski, the co-founder of the popular web browser Mozilla Firefox, is not happy with the latest move of the web browser to start accepting crypto donations.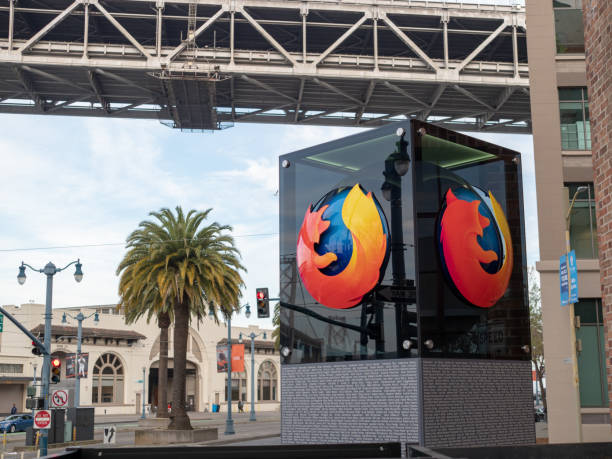 Mozilla, a San Francisco-headquartered non-profit organization that supports Firefox web browser, recently confirmed accepting donations in Dogecoin (DOGE) using BitPay.
However, its latest move has attracted mixed reactions, with one of its co-founders making harsh critic for the advancement. In a January 6 fierce Twitter thread, the crypto-unfriendly Zawinski, aka JWZ, slammed the web browser maker for accepting donations in cryptocurrencies.
Zawinski described cryptocurrencies as "planet incinerating currencies," citing the environmental concerns of these digital assets.
The 54-year old entrepreneur co-founded Mozilla in 1998 before exiting the project a year later. Since then, Mozilla has progressed relatively well, with the non-profit organization releasing the now-popular browser Firefox in 2004.
Notably, Mozilla started accepting cryptocurrency donations a decade later using crypto exchange Coinbase. For several years now, Mozilla has been accepting donations in Bitcoin (BTC), Ethereum (ETH), Litecoin (LTC), Dogecoin (DOGE), among many other cryptos.
Although Zawinski is currently a lavish nightclub owner, the now-former computer programmer has not stopped engaging with the tech world. In fact, the Mozilla co-founder already has many Dunning-Krugerrands tags on his blog for crypto-associated posts.
Buy Crypto Now
Zawinski Not A Fan Of Cryptos
Nonetheless, Zawinski has blemished the crypto industry with some harsh words in subsequent blog posts. The Mozilla co-founder described the business model of the crypto industry as "unrealistic and ham-handed if it was a villain on Captain Planet." Zawinski argued that cryptocurrencies only manufacture POLLUTION, adding:
 "They call it a 'currency,' but the only thing you can do with it pays ransom after your computer was hacked! You can't even use it to buy porn! And make no mistake, if you can't use a thing to buy porn, that thing is not a currency. Cryptocurrencies are Itchy & Scratchy Money."
The whole fiasco attracted the attention of Dogecoin co-creator Billy Markus, who strongly refuted the cited claims in a subsequent tweet, asserting:
 "Reading the comments in this thread, as much as I rag on crypto bros being counterproductive at marketing, the vitriolic, hateful, hyperbolic, hypocritical, sanctimonious whining coming from the anti-crypto people is 1000x more insufferable than the pro-crypto people."
https://twitter.com/BillyM2k/status/1478738029405618176
Nevertheless, Zawinski is not pessimistic against digital assets only. In a short interview with Twitter users online about his thoughts on highly anticipated Web 3.0, Zawinski responded:
 "There are no technicals, it's a buzzword in search of a definition, and the definition most are latching onto seems to be "but what if more cryptocurrency???"