A Bitcoin whale wallet that lay dormant for over a decade has sprung to life, captivating the entire cryptocurrency community. This unprecedented event witnessed the transfer of a substantial 1,432.93 Bitcoin, equating to a staggering value of around $38.1 million, to a new address.
Based on on-chain analytics company Lookonchain, the whale's wallet got its coins on April 9, 2013, when Bitcoin was valued at about $195.4. At the time of publication, one BTC is trading above $26,600.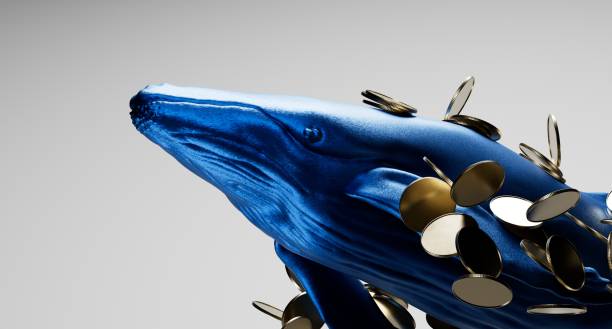 The remarkable surge in the value of the leading digital currency, as reflected in the wallet's transactions, indicates that the whale transferred the funds after witnessing an astounding growth of 13,500% on their initial investment.
The Bitcoin stash in question belongs to the category known as the 'Ancient Supply.' These coins were acquired at least seven years ago, although some experts consider a baseline of five years. It is important to note that these coins are not considered part of the Satoshi-era coins since Bitcoin's founder, Satoshi Nakamoto, had ceased activity by 2013.
The movement of BTC is occurring during a period when the total trading volume of spot and derivatives on centralized cryptocurrency exchanges has experienced a decline of 15.7%, amounting to $2.41 trillion. This decline marks the second consecutive monthly decrease. Specifically, spot trading volumes plummeted by 21.8% last month, reaching their lowest point since March 2019, with a recorded value of $494 billion.
The recent Exchange Review report by CCData reveals that the decline in trading activity can be attributed to an extended period of limited price fluctuations observed in major cryptocurrencies like Bitcoin and Ethereum. The 30-day annualized volatility of these assets has reached levels not seen since the beginning of the year. On May 5, the peak daily trading volume amounted to $24 billion.
The decline in trading volumes began well before the U.S. Securities and Exchange Commission (SEC) initiated legal action against Binance, a prominent cryptocurrency exchange, which coincided with its actions against Coinbase, a cryptocurrency exchange listed on Nasdaq.
Buy Crypto Now
Following the lawsuit filed by the SEC against Binance, the cryptocurrency exchange has reportedly witnessed an astonishing withdrawal of $790 million by investors. The SEC's allegations against Binance involve accusations of participating in the unregistered offer and sale of securities.
The charges filed by the SEC also encompass CZ (Changpeng Zhao) and his associated entities, accusing them of commingling investor funds with Binance's own funds in an improper manner. Additionally, the SEC alleges that Binance circumvented its internal controls by enabling institutional investors from the United States to utilize Binance's international exchange, instead of utilizing the supposedly segregated U.S. version as intended.