Bitcoin has seen a massive accumulation trend in the last six weeks, mainly from non-exchange owners of the crypto who have huge holdings. This means Bitcoin whales with over 10,000 BTC in their wallets are buying more.
Glassnode, a cryptocurrency analytics firm, reports that large Bitcoin holders outside of exchanges, commonly referred to as whales, have been actively accumulating the flagship cryptocurrency, and amassing a total value of over $265 million. This stands in stark contrast to smaller holders who have been disposing of their Bitcoin holdings during the same period. As a result, there has been a noticeable divergence in the Bitcoin Accumulation Trend Score.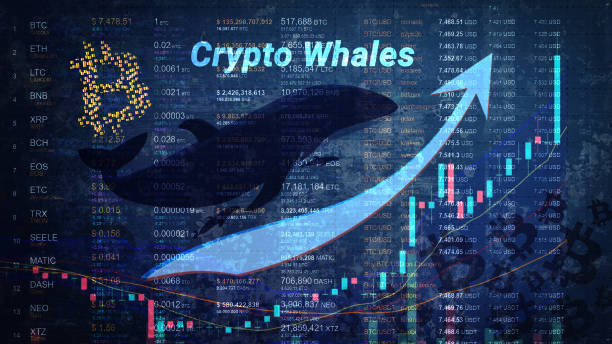 The company also noted that with regard to exchanges, the inflow of major assets is now at a near-historical low, suffering at a relatively silent $1.84 billion. That is a huge 85% lower than the peak inflow that was seen in the May 2021 sell-off that was pushed mostly by a capitulation and exit liquidity events.
An in-depth analysis of the cumulative Bitcoin holdings on the leading cryptocurrency exchanges, namely Binance, Bitfinex, and Coinbase, during the last three years, has unveiled a significant transformation.
According to data from Glassnode, there has been a notable contrast in the Bitcoin reserves of Binance, Bitfinex, and Coinbase. Over time, Binance has witnessed a substantial increase of 421,000 BTC in its holdings, while Bitfinex has seen a growth of 250,000 BTC. On the other hand, Coinbase's Bitcoin reserves have experienced a steep decline of 558,000 BTC. As of now, Binance owns 703,000 BTC, Bitfinex has 320,000 BTC, and Coinbase possesses 462,000 BTC.
Buy Bitcoin Now
The report comes in the wake of a turbulent backdrop in the crypto space. Digital assets have seen a steep drop after the announcement that the US Securities and Exchange Commission (SEC) has launched a lawsuit against Binance and its CEO, Changpeng Zhao, together with another lawsuit against Coinbase.
Some Bitcoin whales began buying the dip moments after the SEC's lawsuit against Binance was confirmed. Recently, SEC Chair Gary Gensler stated on live television that he thinks no more digital currencies are necessary as digital types of fiat currencies arise.