The World's richest man sent out a series of memes after legal team verified plans to pull out on Twitter takeover
Elon Musk broke his silence on July 11 over his pursuit to back out from buying Twitter for $44bn, poking fun at the company before the firm retaliated with a statement of its own that called his attempted termination "invalid and wrongful".
Early on Monday, the world's richest man went on the social media platform where he maintained he is no longer seeking to buy and sent out a streak of tweets implying he is getting ready for a likely legal battle.
One tweet consisted of a four-picture frame meme of him laughing, next to sentences reading:
"They said I couldn't buy Twitter. Then they wouldn't disclose bot info. Now they want to force me to buy Twitter in court. Now they have to disclose bot info in court."
— Elon Musk (@elonmusk) July 11, 2022
Another tweet was a picture of the actor Chuck Norris sitting at a chessboard with his chin resting on top of his folded hands. Musk's own reply to his tweet read "Chuckmate".
The tweets, from Musk's verified account, acted as his first comments on his legal team's disclosure on Friday that he plans to abandon his takeover of Twitter, which the platform first opposed but then warmed up to.
— Elon Musk (@elonmusk) July 11, 2022
Twitter disclosed in late April that it would sell to Musk, but on Friday, Musk's lawyers publicly submitted notice that he wanted to back out from the agreement, claiming among other things that the platform had failed to give promised information on spam and fake accounts – so-called bots.
Elon Musk And Twitter To Engage In A Brawl
However, Musk is not likely to bail out easily. On Monday, lawyers for Twitter condemned his attempt to bail out, saying in a letter:
"Twitter has breached none of its obligations under the agreement."

"The purported termination is invalid for the independent reason that Mr Musk and the other Musk parties have knowingly, intentionally, willfully, and materially breached the agreement … Twitter will continue to provide information reasonably requested by Mr Musk … and to diligently take all measures required to close the transaction," the statement goes on.
Musk seems set for a lengthy battle with Twitter in court. Remarkably, Twitter's chairperson Bret Taylor said his company was keen to sue Musk in a Delaware state court to implement the purchase deal it had reached.
The agreement included a provision that may force Musk to go through with buying Twitter as long as he had the financing to do so, which the businessman revealed in May that he had. Bloomberg reported on Sunday that Twitter had actually gone forward and gathered a team of attorneys to sue Musk.
Musk could also face a penalty of $1bn if he walks away from the deal, even though he is trying to avert the fine by claiming that Twitter contravened "multiple provisions" of its sale agreement. His first public appearance after Friday's filing took place when he gave the closed-doors keynote speech at Allen & Co's Sun Valley conference on Saturday.
Buy Bitcoin Now
Reports from Reuters and Bloomberg indicated that Musk told the crowd of tech, finance, and media moguls about his view on colonizing Mars and increasing Earth's birthrates – but he refrained from talking about his planned withdrawal from buying Twitter.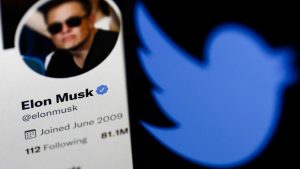 A report from CNN late on Sunday said Musk in fact did discuss trying to bail out from his agreement with Twitter, with executives of the company present. But that report said Musk simply restated his complaints about bot accounts and repeated statements made by his lawyers in their notice Friday.
Musk's tweets begun less than an hour after the report by CNN.
The businessman's maneuvering has triggered a firestorm of reactions, including from Donald Trump, who called Musk a "bullshit artist" and his deal to takeover Twitter "rotten" while the former president stumped for Republican political candidates in Alaska over the weekend.