The latest reports indicate that Mercedes has joined hands with Art2People to develop a customized and exclusive Mercedes-Benz NFT collection.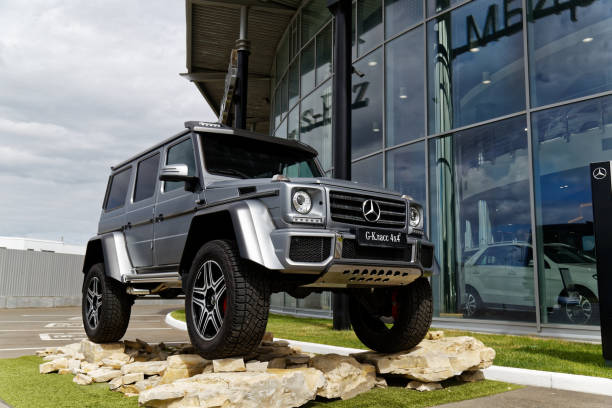 This collection will be based on the carmaker's G-Class vehicle line, as highlighted in a tweet by the luxury automobile maker.
Mercedes has chosen five artists from the nonfungible token sector to interpret the G-Class in their unique styles. These five NFT artists were commissioned to develop different G-Class-inspired works in an array of media, resulting in distinct designs for every artwork.
What happens when five #NFT artists take on the challenge of reinterpreting the iconic #GClass?

The NF-G Challenge by @art2people_xyz@antonitudisco @baugasm @klarens_malluta @StudioCTaylor X @StudioZyva @kilimanjaroger @macomoroni @niftygateway

➡️ https://t.co/HrD56AIPGi pic.twitter.com/mV0f8ig6KT

— Mercedes-Benz (@MercedesBenz) January 17, 2022
The chosen artists come from a variety of sectors including fashion, architecture, music, graphic design, luxury design, creative marketing, and real estate. They include Germany-based Antoni Tudisco, Charlotte Taylor, Baugasm, Roger Kilimanjaro, and Anthony Authie. Mercedes and Nifty Gateway will launch these NFTs on January 23.
Buy Crypto Now
Notably, Mercedes is not the first major brand to get involved with nonfungible tokens. In June last year, McLaren unveiled its plans to use NFTs to create versions of its famous F1 automobiles. In July, Coca-Cola unleashed a customized NFT initiative to raise some money for Special Olympics International.
On its part, it is not the first time that Mercedes has dipped its toes in blockchain technology. The carmaker partnered with Circulor blockchain startup to develop a trial to guarantee that cobalt emissions are tracked all through the supply chain.