The popular Los Angeles arena and home of the Lakers, the Staples Center, will soon be renamed Crypto.com Arena. The famous crypto trading firm, Crypto.Com, has continued with its impressive partnerships and mainstream appearances.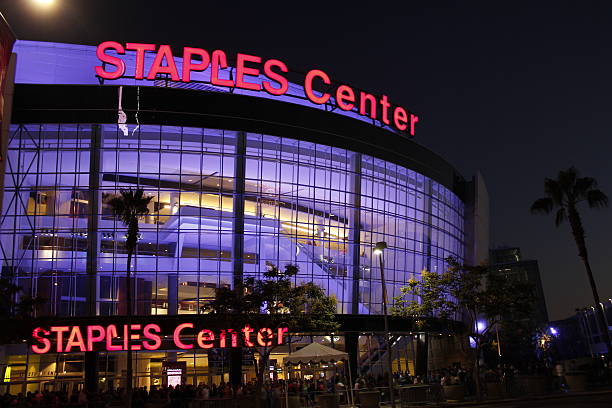 Notably, its latest deal comes with the involvement which will see the Staples Centre getting renamed to Crypto.Com Arena. The arena is a multi-purpose center in Downtown Los Angeles, maybe best known as the home of the legendary NBA team, the Los Angeles Lakers. Moreover, it also hosts other major teams like the NHL's LA Kings, the LA Clippers, and the WNBA's Los Angeles Sparks.
For the first time in more than 20 years of its existence, the venue is set to have a new name, based on a post shared on its official site. This deal will see the involvement of the crypto exchange Crypto.com and the live entertainment firm AEG.
Both of the parties have now signed a 20-year naming rights agreement that will rename the AEG-owned and operated venue from Staples Center to Crypto.Com Arena. Based on other reports, the entire deal will be worth at least $700 million.
Buy Crypto Now
The digital asset exchange is also set to become the official crypto platform partner of the Lakers and the Kings. This new logo will appear first on Christmas Day when the Lakers are scheduled to host the Brooklyn Nets at the Staples Center. All the external signage will get replaced by the summer of 2022 to feature Crypto.com's brand. The exchange's CEO, Kris Marszalek, commented:
"We are very excited about partnering with AEG and investing long term in this city, starting with Crypto.com Arena in the heart of downtown, and using our platform in new and creative ways so that cryptocurrency can power the future of world-class sports, entertainment, and technology for fans in LA and around the world."
That is the second deal that involves a cryptocurrency exchange and an NBA team in 2021 that had the team's arena renamed. Based on reports that emerged in March, FTX signed a $135 million deal to rename the Miami Heat venue to FTX Arena.