Nayib Bukele, the president of Salvador, has made another bullish Bitcoin (BTC) prediction a few weeks after foreseeing the Bitcoin price reaching $100,000 earlier this year. This time around, the El Salvador President predicted that the flagship crypto will ultimately record a "gigantic price increase" in the coming months.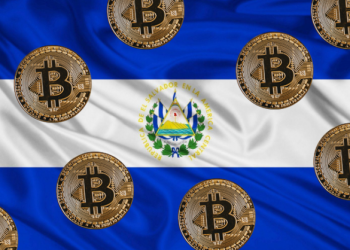 In a January 31 blog post, Bukele predicted that Bitcoin (BTC) would ultimately experience a "gigantic price increase" due to its limited supply cap of 21 million digital coins. He explained that Bitcoin's demand would push its market prices to unprecedented highs. He even insisted that there are more the 50 million millionaires around the globe, and there is even not enough Bitcoin if each of them decides to own at least 1 BTC:
 "No enough for even half of them. A "gigantic price increase" is just a matter of time."
Bukele's bullish sentiments appear a few days after the International Monetary Fund (IMF) urged El Salvador to repeal Bitcoin as a legal tender in the country, citing risks associated with financial stability and consumer protection.
Unfortunately, Bitcoin price reacted sharply to the IMF's report, losing $10,000 of its value from January 20 to January 25, according to CoinGecko.
Buy Bitcoin Now
The latest market crash caused major dollar-denominated losses to Bitcoin reserves in El Salvador. The Salvadoran government successfully acquired its first 200 BTC on September 06, when BTC traded at around $52,000. The government later bought another 420 BTC on October 27 at around $58,000 and more BTC at $49,000 in mid-December. Interestingly, the Salvadoran government took advantage of the recent Bitcoin market crash and acquired 410 BTC, when Bitcoin was trading below $37,000 levels.
According to CoinGecko, Bitcoin is oscillating around $38,500, down about 41% from its historical all-time high of $68,000 at the time of this writing.