The likelihood of a looming global recession cast a long cloud over Davos on Monday as participants convening for the opening of the World Economic Forum's annual meeting calculated the probable cost for their economies and businesses.
Two-thirds of public and private sector chief economists surveyed by the WEF forecasted a global recession this year, with some 18% considering it "extremely likely" – more than double the number in the previous survey carried out in September last year.
WEF Managing Director Saadia Zahidi said in a statement accompanying the survey results:
"The current high inflation, low growth, high debt, and high fragmentation environment reduces incentives for the investments needed to get back to growth and raise living standards for the world's most vulnerable."
The WEF's survey was founded on 22 responses from a group of senior economists drawn from international agencies including the International Monetary Fund, multinationals, investment banks, and reinsurance groups.
In the meantime, a survey of CEO attitudes by PwC published in Davos on Monday was the bleakest since the "Big Four" auditor created the poll a decade ago, marking a substantial shift from optimistic outlooks in 2021 and 2022.
The World Bank last week lowered its 2023 growth forecasts to levels close to recession for many countries as the impact of central bank rate rises deepens, the Russia and Ukraine war continues, and the world's major economic engines falter.
Definitions of what makes up a recession vary around the globe but generally include the possibility of shrinking economies, probably with high inflation in a "stagflation" scenario.
On inflation, the WEF survey saw significant regional variations: the proportion expecting high inflation this year stretched from just 5% for China to 57% for Europe, where the impact of 2022's surge in energy prices has spread to the broader economy.
The bulk of the economists see additional monetary policy tightening in the United States and Europe (55% and 59%, respectively), with policy-makers stuck between the risks of tightening too much or too little.
"It is clear that there is a massive drop in demand, inventories are not clearing up, the orders are not coming through," Yuvraj Narayan, deputy chief executive and chief financial officer of Dubai-based global logistics company DP World told Reuters.
"There are far too many constraints imposed. It is no longer a free-flowing global economy and unless they find the right solutions it will only get worse," he said, adding the group expects freight rates to fall by between 15% and 20% this year.
Avoiding Lay-Offs
Few sectors expect to be completely unaffected. Matthew Prince, chief executive of cloud services company Cloudflare Inc (NET.N), said internet activity was indicating an economic slowdown.
"Since New Year's, when I catch up with other tech company CEOs, they're like, 'have you noticed the sky is falling?'" he told Reuters.
PwC's survey observed confidence among firms in their growth prospects fell the most since the 2007-08 global financial crisis, although most CEOs had no plans to cut the size of their workforce in the next 12 months or to reduce remuneration as they try to retain talent.
"They're trying to do cost reduction without human capital changes and large layoffs," said PwC global chairman Bob Moritz.
Jenni Hibbert, a partner at Heidrick & Struggles in London, said activity was normalizing and the executive search firm was facing "a little less flow" after two years of robust growth.
"We are hearing the same mixed picture from most of our clients. People expect a market that's going to be more challenged," Hibbert told Reuters.
Buy Crypto Now
Aid Cuts
Nowhere is the real-world impact of recession more distinct than in efforts to address global poverty.
Peter Sands, executive director of the Global Fund to fight AIDS, Tuberculosis, and Malaria, said overseas development aid was being trimmed down in budgets as donors began to feel the pinch, while the recession would hurt local health provision extremely.
A common fear among many Davos participants was the sheer scale of uncertainty for the year ahead – from the duration and intensity of the Russia-Ukraine war through to the next moves of major central banks looking to ease inflation with steep rate rises.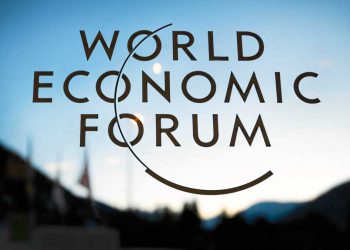 The chief financial officer of one U.S. publicly traded company told Reuters he was planning widely-varying scenarios for 2023 owing to economic uncertainty – in large part concerning how interest rates will trend this year.
While there were few rays of hope, some observed that an all-out recession could halt the policy-tightening plans of the U.S. Federal Reserve and other top central banks that are making borrowing increasingly expensive.
"I want the outlook to become a little weaker so that the Fed rates start going down and that whole sucking-out of liquidity by global central banks eases," Sumant Sinha, chairman and CEO of Indian clean energy group ReNew Power, told Reuters.
"That will benefit not just India but globally," he said, adding the current round of rate rises was making it more costly for clean energy firms to fund their capital-intensive projects.