The latest report has confirmed that major crypto mining firms in Texas continue shutting down mining operations over anticipated high-demand power in the upcoming winter storm season. This event is anticipated to hit many parts of Texas starting late this week.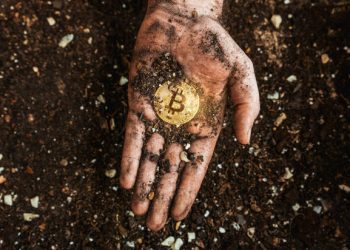 In a February 3 announcement, Trystine Payfer, the communication director of Bitcoin mining firm Riot Blockchain, confirmed that the Bitcoin mining firm has already shut down 99% of its operation since power curtailments began on February 1.
Furthermore, Bitcoin mining firms, with membership in the Texas Blockchain Council (TBC) sent a notification letter to Texas Governor Greg Abbott notifying him that they planned to shut down mining operations at free will in response to the anticipated power demand:
"As Texans, we want you to know that we are actively monitoring the incoming cold front, as we would any seasonal weather event. Likewise, we are taking proactive measures to shut down operations, shed load, and create additional capacity in response to ERCOT's needs should it be necessary."
According to recent energy computational analysis, major mining firms in Texas use an estimated 1 gigawatt for operation in 24 hours, with Texans residents using just 35,016 megawatts. Nonetheless, the Electric Reliability Council of Texas (ERCOT) now expects that this demand may increase by over 42% over the weekend, to reach around 49,786MW when temperatures drop to their lowest levels of -8 in Dallas. In this case, the TBC letter added:
"Just as important as the positive market signals we send to generators is our unique ability to immediately shed load when ERCOT demands it. This sort of demand response has and should continue to be a powerful tool in any grid management strategy."
Buy Bitcoin Now
Texas Faced Power Outages Affecting Crypto Mining
During a similar event last year, millions of Texans experienced prolonged power outages following the massive shut down of many power plants and frozen generators, disrupting the flow of electricity to many residents needing heat.
While commenting about the upcoming winter storm, Payfer stated:
"I don't know if it'll be worse than last year, I think we're either looking at similar or a little bit less judging by what has been communicated to us from ERCOT."
In 2021, many regulators and crypto advocates encouraged crypto firms to set up new offices and headquarters in the lone state. In the same context, in March 2021, Governor Abbott described himself as a "crypto law proposal supporter" to tease mining firms to invest in Texas. Moreover, policymakers passed legislation recognizing crypto under Texas commercial law and blockchain working group.