Amid Iran's energy consumption growth in the winter, local energy authorities have now decided to suspend operations of the authorized crypto mining centers.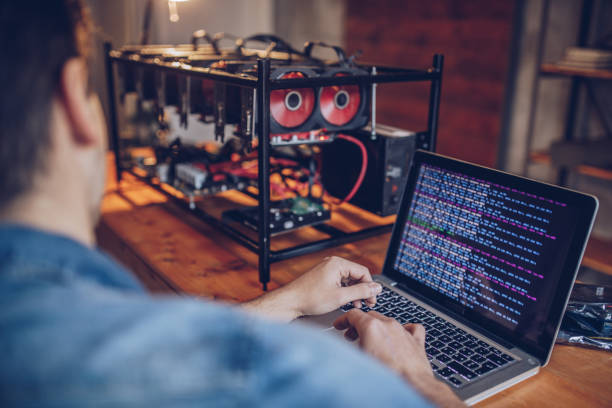 Previously, Iran put a temporary blanket ban on cryptocurrency mining amid historical peak periods for power demand in summer.
The chairman of the board and managing director of Iran Grid Management Company (Tavanir); Mostafa Rajabi Mashhadi, said that Iran is shutting down cryptocurrency mining centers again to minimize liquid fuel consumption in the power plants amid decreasing temperatures.
Mashhadi stated that Iranian authorities decided to take that action to reduce the rate of energy consumption in November, as reported by The Islamic Republic of Iran Broadcasting on December 25. He added:
"The Energy Ministry has been implementing measures since last month; to reduce the use of liquid fuels in power plants, including cutting licensed crypto farms' power supply, turning off lampposts in less risky areas; and stringent supervision of consumption."
Buy crypto Now
Iran Insists On Benefits OF Saving Energy
The executive insisted on the benefits of saving energy in the nation, urging the citizens to minimize their electricity and gas consumption as much as they can as well. Based on various local reports, 70% of the fuel that is consumed in Iran is used for heating buildings. These new energy-saving measures are allegedly expected to cut the rate of energy consumption by about 40%.
While aiming to enforce these restrictions on authorized cryptocurrency mining operators; the Iranian authorities have also been working to fight illegal crypto mining activities. Late last month, local energy authorities confirmed that they had seized 222,000 mining devices used for illegal mining crypto since the sector regulations were launched.
Iran is currently one of the largest crypto mining nations in the world. It accounts for around 4.5%–7% of the global Bitcoin (BTC) hash rate.
In the past, the nation had put a temporary blanket ban on crypto mining activities in the summer. The ban was implemented citing periods of peak power demand due to hot temperatures. This ban was later lifted in September as the Iranian power grid became highly stable.