Colombia's tax authority, the DIAN (Dirección de Impuestos Aduanas Nacionales de Colombia), has warned against tax evasion, declaring to take "stringent measures" to crack the whip on cryptocurrency tax evaders.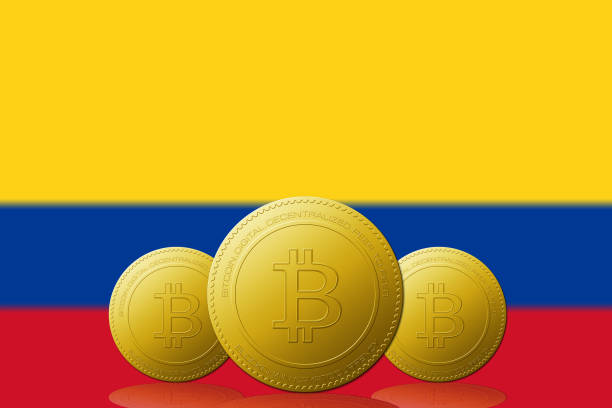 In a February 01 press release, the DIAN confirmed that it is working on a proper regulatory framework around cryptocurrency space that will ultimately make Colombia an "honest" country. However, the regulatory authority acknowledged that Bitcoin (BTC) and cryptocurrency adoption is rapidly growing worldwide:
"Currently, operations with crypto assets are a reality worldwide, and with the boom in the use of so-called virtual currencies or cryptocurrencies, the DIAN has initiated actions aimed at to control the taxpayers who carry out operations with them."
According to the report, the Colombian tax authority intends to establish a regulatory framework that will incorporate "omitted" or "inaccurate" taxpayers, including those failing to record proceed from a crypto operation and those recording inaccurate cryptocurrency.
Notably, Colombia is an increasingly active country for Bitcoin and cryptocurrency adoption. Colombia is the second-most active Bitcoin trading country in the Latin America region, according to peer-to-peer online tracking service provider Usefultulips.
Moreover, data acquired from Coinmap confirmed that Colombia currently hosts hundreds of crypto merchants and ATMs, offering Bitcoin services to more than 657 retailers.
Interestingly, the recent move to regulate DeFi may encourage greater crypto adoption in Colombia. The current financial law prohibits financial institutions from protecting, investing, brokering, or managing cryptocurrency operations in the country.
Buy Bitcoin Now
Colombia Supports Crypto Activities
However, the government allows residents to buy, sell or invest in crypto, with even some financial institutions indirectly promoting greater adoption in the country.
In March 2021, Banco de Bogotá, one of the oldest banks in Colombia, announced that it would explore offering crypto-related services in the country. Gemini, one of the leading crypto trading firms, also partnered with rival bank Bancolombia to offer crypto trading for Bitcoin, Ether (ETH), Litecoin (LTC), and Bitcoin Cash (BCH) to its clients.
In September 2021, the Colombian government launched a gaming option that teaches young people how to invest in the stock markets and cryptocurrencies.
Although the proposed crypto regulations may push Colombia to become the next Latin American country to adopt Bitcoin as a legal tender, the DIAN intends to fight tax evasion. Nonetheless, Colombia needs massive crypto adoption, trading volumes, and more legislative support to pass such an amendment.