Bitso, one of the biggest crypto exchanges in Latin America and El Salvador's crypto wallet assistant firm, has announced the official launching of its crypto trading services in Colombia. Bitso will now allow users in Colombia to efficiently buy, hold and sell digital assets such as Bitcoin.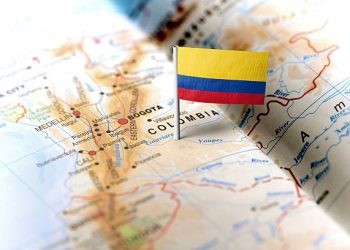 As part of its development strategy, Bitso has on-boarded Emilio Pardo, former head of business development for the Andean Region at MasterCard, as the new general manager of the Cambodian crypto market. Bitso now tasks Pardo an obligation to increase crypto adoption and financial inclusion, such as crypto education in the country.
While speaking shortly after his appointment, Pardo claimed that the Latin American region is going through moments of crypto adoption, adding that Colombia is not an exception. Pardo explained that crypto adoption in Latin America would benefit the financial ecosystem and address the needs of Colombian residents.
According to the announcement, Bitso will operate under the local financial authority Superintendencia Financiera de Colombia (SFC). The SFC granted Bitso a permit to operate its sandbox and crypto pilot program within its jurisdiction in December 2021.
Bitso started working under the current Colombian regulatory framework in 2021, following a partnership with the Colombian second-oldest commercial bank, Banco de Bogotá, in 2021 to trial the exchange of products and services in the country.
Buy Bitcoin Now
Bitso To Help Crypto Adoption In Colombia
In the same context, Pardo now anticipates more crypto advancements in Colombia if the current regulatory approach continues, adding:
 "As an end-to-end regulated crypto platform, we can ensure that this opportunity is putting Colombia at the forefront of innovation and regulation. The crypto exchange is testing its products within a regulatory framework that takes into consideration the entire ecosystem of financial services, including banks, exchanges, regulators, and end-users."
Launched in 2014 in Mexico, Bitso is now one of the largest crypto exchanges in Latin America, allowing users to buy and sell cryptocurrencies such as Bitcoin. Notably, the crypto exchange has thrived in the past few years, expanding its crypto services to Argentina in February 2020 and Brazil in April 2021.
Moreover, Bitso successfully integrated Silvergate to facilitate efficient transactions of the United States dollar for Bitcoin (BTC) Chivo wallet in El Salvador.