The latest data findings collected from across the United States confirmed that the majority of financial advisers surveyed either plan to begin allocating funds to crypto or increase their existing allocations on crypto.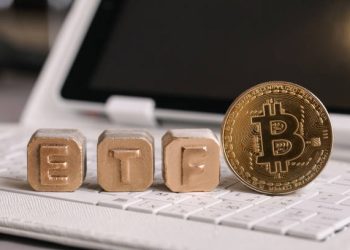 Survey results appear as the United States Securities and Exchange Commission (SEC) continues delaying approvals for any applied spot Bitcoin exchange-traded fund. The new NASDAQ survey suggests that the pending offerings could lead to greater crypto adoption among many financial advisers.
According to the survey results published on April 11, more than 72% of 500 financial advisors will more likely invest their clients' assets in cryptocurrency should the United States Securities and Exchange Commission approve the utility of spot crypto ETF product in the US.
Furthermore, 86% of all the financial advisors, who have already invested in crypto, revealed that they plan to increase their allocations within 12 months. Interestingly, roughly 50% of them already hold investments in ETFs linked to Bitcoin (BTC) futures.
While commenting about these survey results, Jake Rapaport, the head of digital assets index research at Nasdaq, said:
"The vast majority of advisers we surveyed either plans to begin allocating to crypto or increases their existing allocation to crypto. As demand surges, advisors will be looking for an institutional solution to the crypto question that now dominates client conversations."
In the meantime, the regulatory commission has not offered any indication to approve a spot Bitcoin ETF anytime soon. The regulatory body has rejected several proposed rules changes by crypto exchanges, including the New York Digital Investment Group (NYDIG), GlobalX, and ARK 21Shares, among others, which allow firms to list and trade shares of Bitcoin exchange-traded funds.
SEC Rejects Crypto Adoption Efforts
In every rejection, the SEC cited that the crypto exchanges did not meet the necessary qualifications according to the Exchange and Rules of Practice Act. According to SEC, all firms must design their ETFs to deter fraudulent, manipulative acts and practices as well as protect investors and public interests.
Grayscale, one of the next-generation asset managers, is eager to hear a verdict from the regulatory body on its spot Bitcoin ETF. The asset management firm launched a campaign in February to encourage United States investors to submit their thoughts about ETF to the SEC.
As of April 4, the public had already made hundreds of comments on ETF to the SEC. According to Lance Lewis, a resident from Maryland, investors deserve a choice of a spot BTC ETF, and Grayscale conversion would be the most effective and efficient at doing so.
Buy Bitcoin Now
Nonetheless, the regulatory commission expects to issue a verdict on Grayscales' decision to turn its Bitcoin Trust into a spot alongside listing on New York Securities and Exchange Arca by July this year.
In a short interview last month, Bloomberg analysts Eric Balchunas and James Seyffart suggested that the regulatory commission could approve a pending spot Bitcoin ETF around mid-next year. The two cited recently proposed amendments to change the definition of crypto terms such as "exchange" and "broker" with the regulatory rules.
However, according to a recent NASDAQ survey, 38% of financial advisors are bullish that the SEC would likely approve spot crypto ETF sometime in 2022, with only 31% suggesting it was unlikely.
Fortunately, the regulatory authority has already issued the green light to several investment firms associated with BTC futures, including offerings from Teucrium, Proshares, VanEck, and Valkyrie.
While expressing his dismay over the licensing of Bitcoin futures, Michael Sonnenshein, CEO of Grayscale, suggested that the regulatory approving Teucrium's BTC futures under the securities Act of 1933 rather than repealed Act in 1940 affirms that it will treat all Bitcoin future ETFs equally.