Crypto gambling refers to the practice of using cryptocurrencies, such as Bitcoin, Ethereum, or other digital assets, for online gambling purposes. It combines the features of cryptocurrencies, such as decentralization, security, and anonymity, with the excitement and entertainment of online gambling.
In traditional online gambling, players typically use fiat currencies, such as the US dollar or Euro, to place bets and participate in various casino games, sports betting, poker, or other gambling activities. However, with the emergence of cryptocurrencies, many online gambling platforms started accepting digital assets as a form of payment.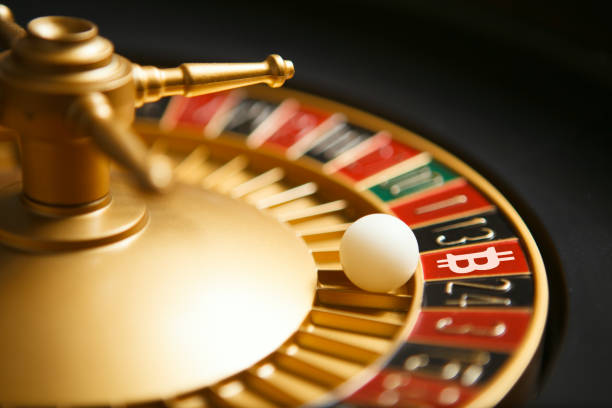 Crypto gambling platforms provide a range of games and activities similar to traditional online casinos, including slots, roulette, blackjack, poker, and sports betting. The main difference is that instead of using fiat currencies, players use cryptocurrencies to place bets and receive winnings.
The advantages of crypto gambling include:
Anonymity: Cryptocurrencies offer a certain level of privacy, as transactions can be conducted without revealing personal information.
Security: Cryptocurrencies use advanced cryptographic techniques, making transactions secure and protecting user funds from hacking or fraud.
Speed and accessibility: Crypto transactions are usually faster compared to traditional banking methods, allowing for quick deposits and withdrawals. Additionally, they provide global accessibility without the need for conversion between different currencies.
Provably fair games: Some crypto gambling platforms utilize blockchain technology to create provably fair games, where players can verify the fairness of the outcomes and ensure that the results are not manipulated by the platform.
Buy Bitcoin Now
However, it's important to note that crypto gambling, like any form of gambling, carries risks. Cryptocurrencies are known for their price volatility, so the value of your crypto holdings can fluctuate dramatically. Additionally, since the industry is relatively new and less regulated than traditional gambling, it's crucial to choose reputable platforms with proper licensing and security measures.
As with any gambling activity, it's essential to gamble responsibly, set limits on your spending, and be aware of the potential risks involved.