The crypto community is not pleased with the latest blog post from the ECB. Since January 5, the crypto community members took to Twitter to express their views on a blog post that was shared by the European Central Bank.
The cost to society of an unregulated crypto industry is too high to ignore, writes Executive Board member Fabio Panetta in the ECB Blog. Regulators should treat trading in unbacked digital assets as they would gambling activities.https://t.co/VJBQp2TeIk
1/3 pic.twitter.com/f1W0WNqy5x

— European Central Bank (@ecb) January 5, 2023
This article "Caveat emptor does not apply to crypto" is written by ECB executive board member Fabio Panetta. In this post, Panetta described crypto as an 'unbacked' asset with little utility outside speculative investments resembling gambling and illegal activity like tax evasion, money laundering, and sanctions evasion.
Panetta said that while some of the regulators might get convinced to believe that there is no need for regulations as the budding market will eventually fade away, mostly in the wake of recent implosions within the sector, he does not think this to be the case. Panetta writes:
"… It is not certain that crypto assets will ultimately self-combust."
Based on the ECB executive, this is due to people always having and will always gamble. In that context, Panetta insists that people will continue to use crypto as a means of gambling in the foreseeable future.
To that end, Panetta, who described the European Union's Markets in Crypto-Assets (MiCA) regulation as a start, supports global regulation of all aspects of the budding market, including non-custodial wallets and decentralized finance.
Based on a statement by Panetta, regulation needs to account for the speculative nature of crypto and treat them like gambling. Furthermore, he calls for high taxation, asserting that it needs to be proportional to its perceived social harm.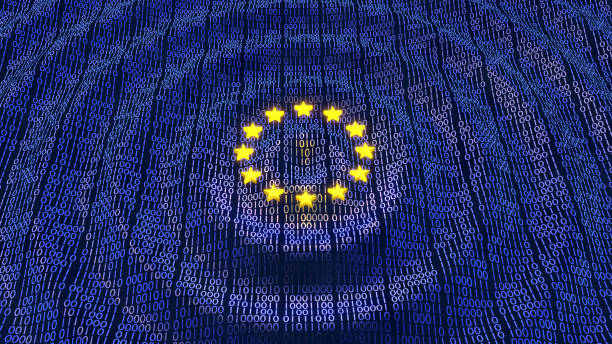 Additionally, the ECB executive cautioned regulators against giving a listening ear to crypto lobbyists in the formation of rules and regulations. In the meantime, Panetta does not stop there. He also championed the idea of Central Bank Digital Currencies (CBDCs). Panetta alleged that the innovation would preserve the role of the central bank and the trust on which money mostly depends.
Buy Bitcoin Now
Crypto Twitter Reacts To ECB Reglation Proposal

The latest post was noticed by the crypto community, which notably has not taken too kindly to Panetta's allegations. Cardano founder Charles Hoskinson was among the notable people who poked holes at Panetta's description of crypto as unbacked. In a cheeky response, he questioned the backing of fiat currency, implying that there was none.
Trading of unbacked crypto assets? So what backs the euro or dollar? I'll wait for Fabio's answer… https://t.co/rywuEhTldm pic.twitter.com/UCWPjbMhRQ

— Charles Hoskinson (@IOHK_Charles) January 6, 2023
Director of the European Union strategy and policy at Circle, Patrick Hansen, noticed the ECB's frequent mentions of crypto and Bitcoin. He said that it was the highest by any central bank.
It's amazing to see how frequently the ECB is publicly engaging on the topic of #crypto & #Bitcoin. Probably more than any other central bank in the world. https://t.co/QCcoFqNJaP

— Patrick Hansen (@paddi_hansen) January 5, 2023
Interestingly, others pointed out in harsh words that they think fiat is the issue, not crypto, lambasting central banks for their monetary policies resulting in global record inflation.
Remember that the ECB published an article in November projecting that the end is near for Bitcoin. The article alleging that the asset was on the brink of plunging to zero cautioned institutions to stay away or risk soiling their reputations.
A February report shows that the European Union will launch a CBDC bill early in 2023 with plans for a general rollout in 2025. A majority of the crypto community members oppose CBDCs due to the massive oversight it gives governments into citizens' finances and spending.